Joined

Nov 3, 2007
Messages

145
SOLD * All-Original Gibson 1961 Les Paul SG w PAF's Dave Johnson Goldtop * VIDEO
An all-original 1961 SG / Les Paul formerly owned by renown 'Burst collector and LPF stalwart C. Daughtry with an incredible hand-relic'd Goldtop finish done by the world's most admired aging/refinish expert Dave Johnson. This is the only vintage Goldtop SG/LP Dave has ever crafted and is featured on his web site. The Gibson factory didn't make 'em this color back in the day, but one look Dave's artistry here makes you think they probably should have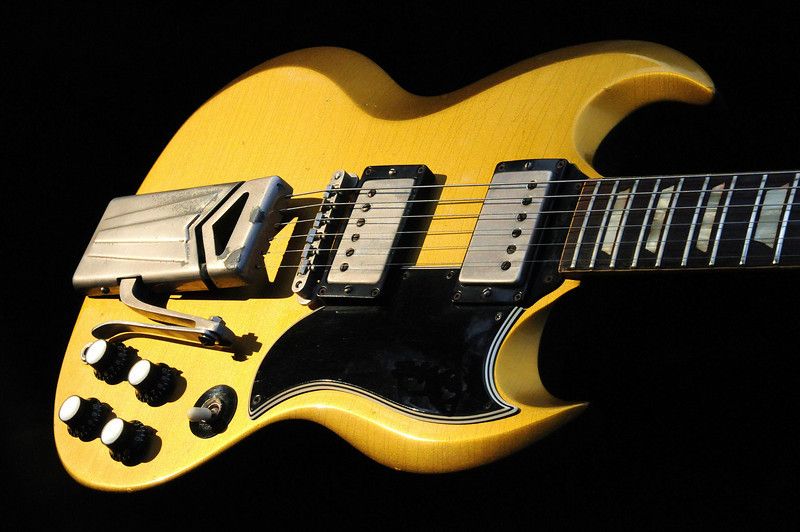 All the hardware, electronics, P.A.F.'s, etc. are 100% ORIGINAL to the guitar. The only alteration is the Dave Johnson finish. She has the fastest '60's Gibson neck profile I've ever encountered, and I've owned a few. Absolute perfection. Looking for a baseball bat neck? This beauty is NOT for you. She's about comfort, speed and ease of playing and wonderfully lightweight at approx. 7 lbs.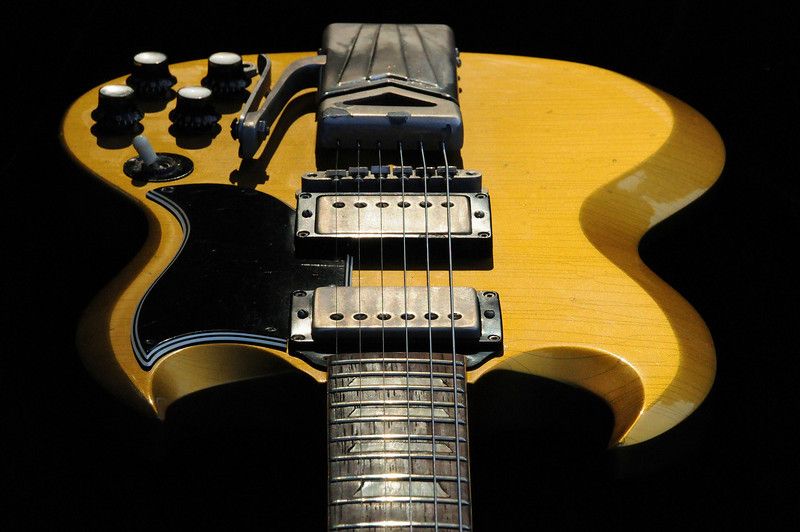 I won't waste your time Net-hyping the tone or bore you with "mojo" talk. Suffice to say, the P.A.F.'s are OUTSTANDING and the guitar is extremely resonant even when not plugged in. Bridge and middle positions KILL with this baby -- the legendary legit P.A.F. sound many of us grew up with on a thousand classic LP's.
You'll find more forum discussion about this guitar here --
http://www.lespaulforum.com/forum/s...l-SG-(refinished-Gold-by-Dave-Johnson)-KILLER
!!!
And more of Charlie's killer pics here --
http://www.charlesdaughtry.com/Guit...PaulSG/13596800_cwKhM5#!i=991832095&k=q6VxjN8
Comes with original yellow-lined case, a Letter of Provenance from C. Daughtry and email from Dave Johnson confirming this is his unique work. Just had her set up by Eric's at Eric's Guitar Shop in So. Cal (He's the best!) so she's ready to enjoy the instant she arrives.
Many of you know me from LPF or MLP. I'm a serious collector that has fifteen years/100% feedback on eBay and ten years 100%/feedback on TGP. Happy to answer any questions you might have! I'm sure Charlie will be happy to answer any questions about her as well.
*** SOLD! THANKS D! YOU'RE GOING TO LOVE HER! ***
Bank Wire Transfer preferred and gets you FREE SHIPPING. Thanks and all the best!
Last edited: