Not sure why but since the 60's Gibson hasnt made the reissue 335 like they did back then despite the many claims that they are exact copies.. Mostly it has to do with the shape of the arching on the tops. Here you can see the "smile" of the arching that goes from the left horns blister under the neck PU and then to the right horn blister.. This tilts the pickup towards the neck and allows it to be closer to the strings than current production does..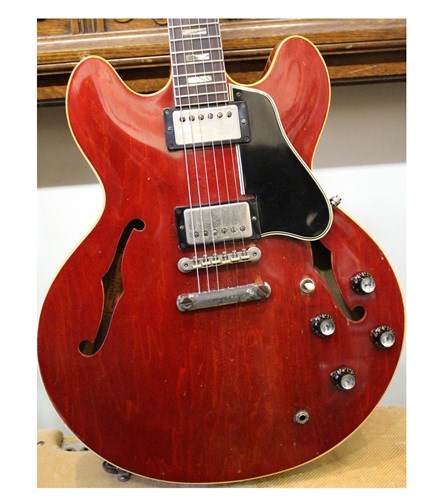 Also, the angle of the neck joining the body is much less pronounced allowing the action to be set lower and not causing the pickups to have to be raised so far out of the cavity which also allows them to have more influence from the resonance of the wood surrounding them as seen in this photo of a 63..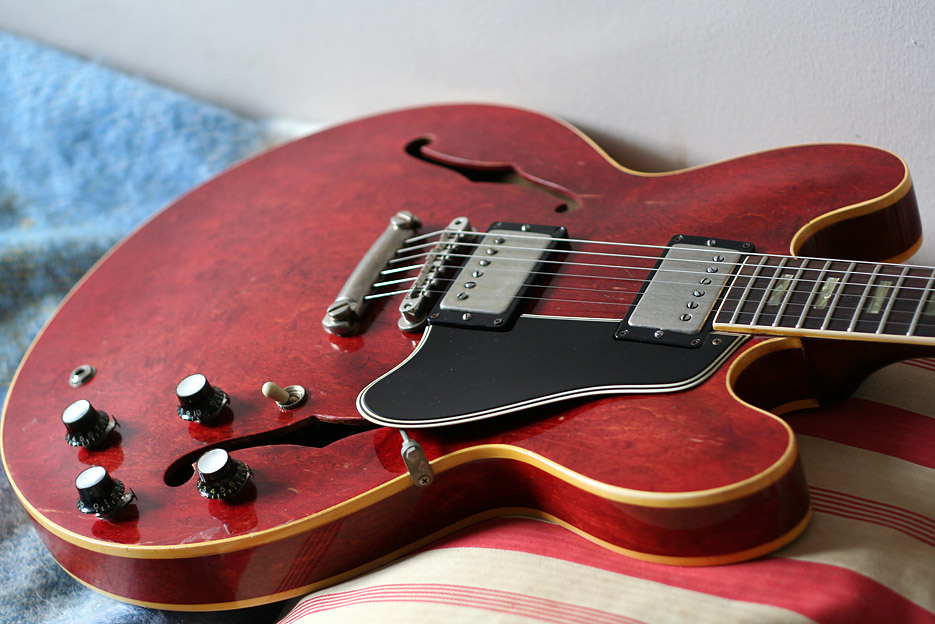 So my question is, why did they stop making them this way and would it be possible for them to M2M one of these for me? IMHO they should return to making them all this way as these were the most sought after models of all. I think this now forgotten construction has much to do with the sound of those old ones compared to the new construction these days.
Heres a recent reissue to illustrate my point..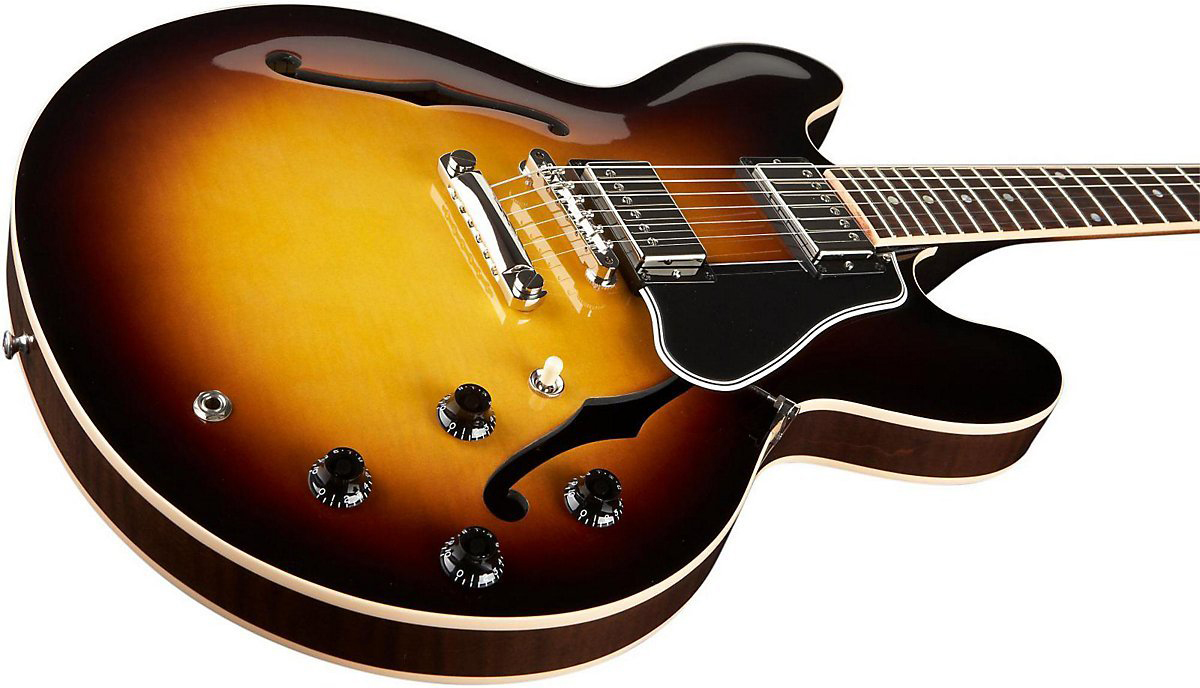 Last edited: