Joined

Jul 15, 2001
Messages

4,683
Is this part of the checking/aging process or this fellas just negligent with his Les Pauls. I came across this model a while back although it hasn't effect the playability and the integrity of the axe, this has become more in occurance to different models and alike. Temperature sure did play a big role here. But seeing this happening to models like the Customs and Re-Issue's and regular models from time to time. There is something about this type of model that obviously seperates it from the rest. I saw some same model type made in the same year with serial numbers not far off from each other and the other would have this type of thing happening to its neck and it's both brand new?
The kicker is that if you want to buy something cheaper? The seller/store would offer it lower in price than the asking, which in return would be a bargain/steal for some. Some argue that having this shit happening gives it more character and mojo as they allready know that it doesn't effect the whole integrity of the axe. I can only assume that these cracks can only happen in time but within a year or two?:wow
Here's an example of the cracks (Top Side) happening along the 1st few frets across the neck. It's right on the top where the white paint meets the fretboard and continues all along the neck and stops at the heel.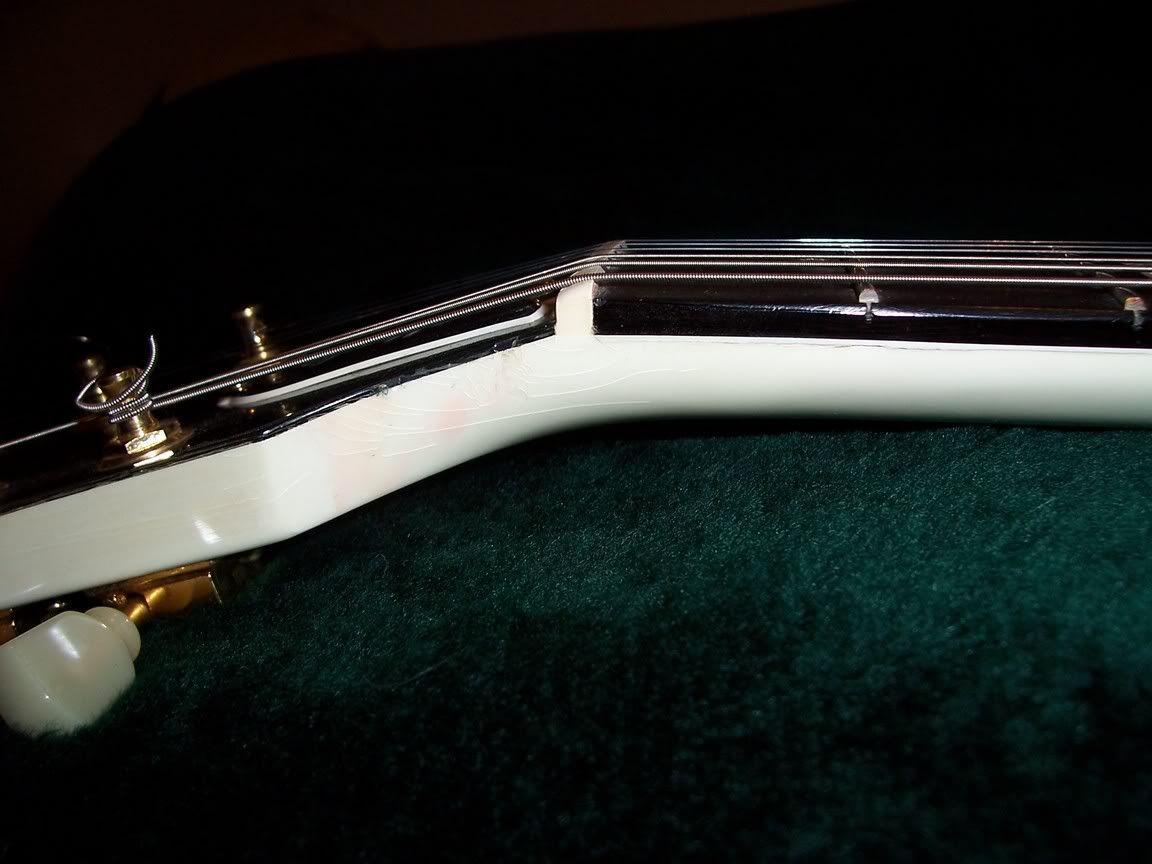 Anybody else came across this type of thing happening?
Peace:hank