Joined

Dec 26, 2022
Messages

4
Hello everyone -
I own a Gibson Les Paul 60s standard (2022) model with an upgraded ABR-1 Bridge (Faber with iNsert Posts) and a Faber Aluminum tailpiece.
I also own an Epiphone Les Paul 50s Standard Goldtop (2022) model with an upgraded Nashville Bridge (tonepros).
I was surprised with how much more sustain (unplugged and plugged) my Epiphone had over the Gibson - around ~5 seconds more sustain than my Gibson, also the Epiphone was louder when strumming chords or playing single notes unplugged ( a lot louder ).
But on the other hand, I feel that my Gibson is more resonant (I can feel the vibrations through the body) than my Epiphone.
Few notes,
- my Epiphone has a long tenon and Gibson short ( does it really matter? )
- Gibson has Erin Ball strings and Epiphone D'Addario
- Both guitars have very similar setups (Action in the low E string is ~ 1.88mm and in the High E string is ~ 1.66 )
- Epiphone has much older strings (2 months old) and Gibson ~1.5 weeks old
- My Gibson is 4.4 Kg and my Epiphone is 4 Kg
I can't digest that my Epiphone is so much louder and has much more sustain. Did I get the perfect Epiphone guitar? or My Gibson is meh? Did I mess up something in the setups?
Do the bridge and tailpiece play so huge role in the sustain and loudness when unplugged?
Maybe it's a matter of strings?
Edit:
Some observations and testing I did for the sustain:
* All these tests were performed through Ampltibue 5 using Fender Twin Reverb amp with a clean channel - no effects were used.
Gibson LP + Faber Tailpiece + ABR1 Faber Bridge:
- Open D string: ~23.61 seconds
- Open G Chord: ~26.53 seconds
Gibson LP + Gibson Tailpiece + ABR1 Faber Bridge:
- Open D string: ~23.43 seconds
- Open G Chord: ~23.97 seconds
Gibson LP + Gibson Tailpiece + ABR1 Gibson Bridge:
- Open D string: ~23.00 seconds
- Open G Chord: ~24.00 seconds
Gibson LP + Faber Tailpiece + ABR1 Faber Bridge + Top-Wrap + New set of strings (Erin ball):
- Open D string: ~24.50 seconds
- Open G Chord: ~33.51 seconds
Epiphone + Nashville bridge tonepros:
- Open D string: ~26.00 seconds
- Open G Chord: ~28.00 seconds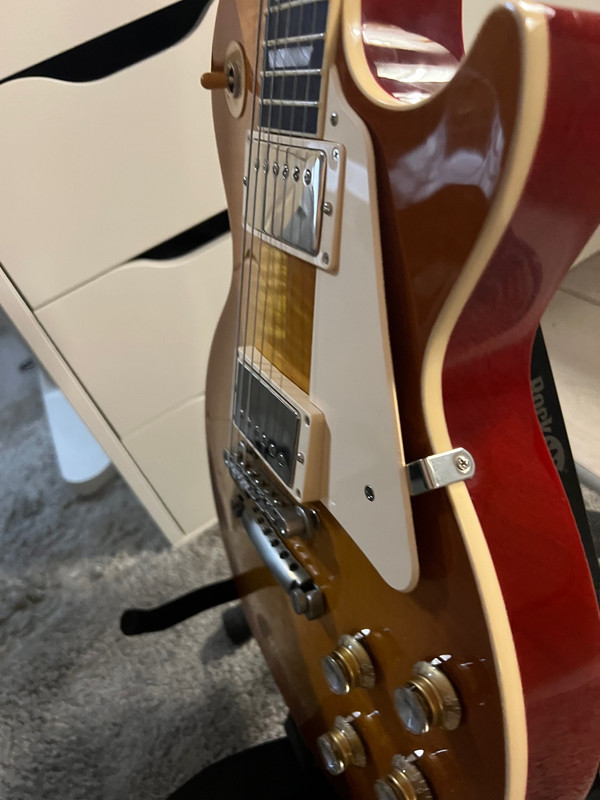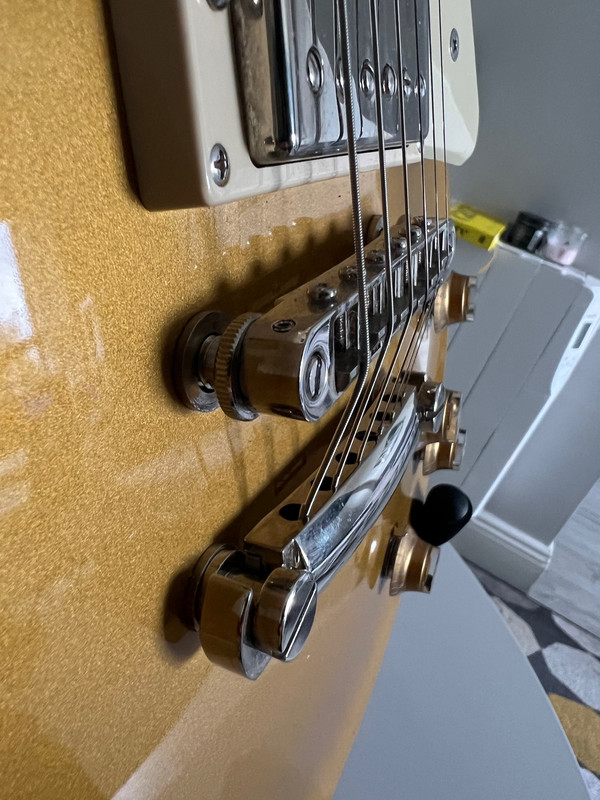 Last edited: