Joined

Dec 18, 2014
Messages

253
Hello, SG aficionados. Earlier this year, I purchased an SG Standard, which was sold to me as a '67. The previous owner bought it used from a friend in 1970 and believed it to be a '67. The serial number is 897809 and there is no "Made in U.S.A." stamp on the back on the headstock. When I checked the serial number, from what I gathered, it dated it to either '67 or '69. I was OK with either and since he had gotten it so early in its life, I just rolled with it. I asked him if the knobs were original and he said they were, which also made me think it was more likely a '67 as I think they switched to witch hats that year. Here are some glamour shots to break up all this text.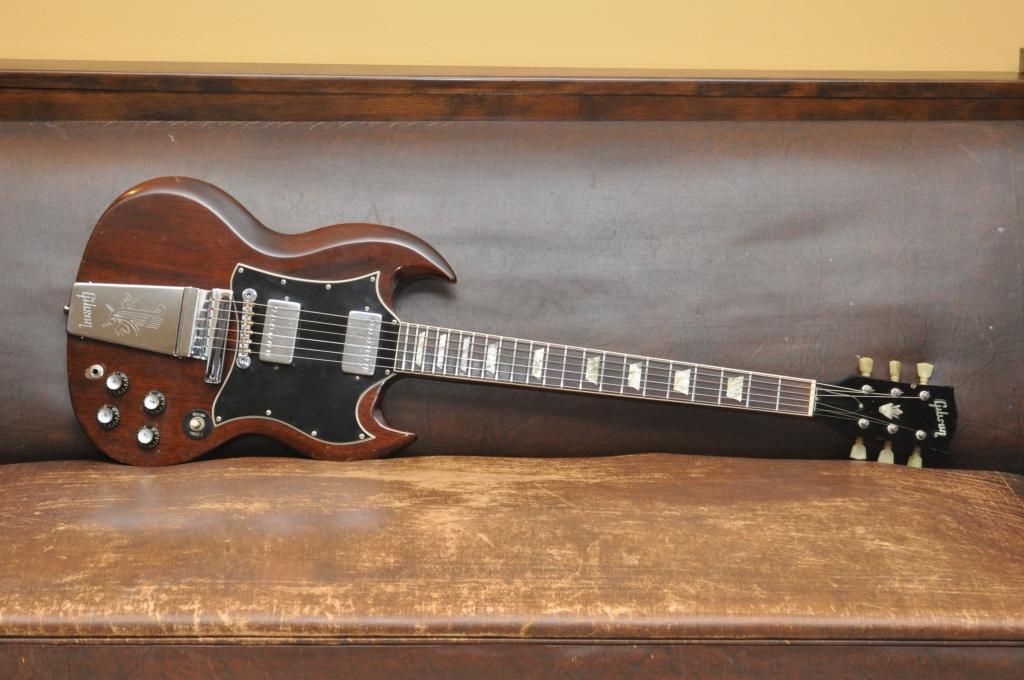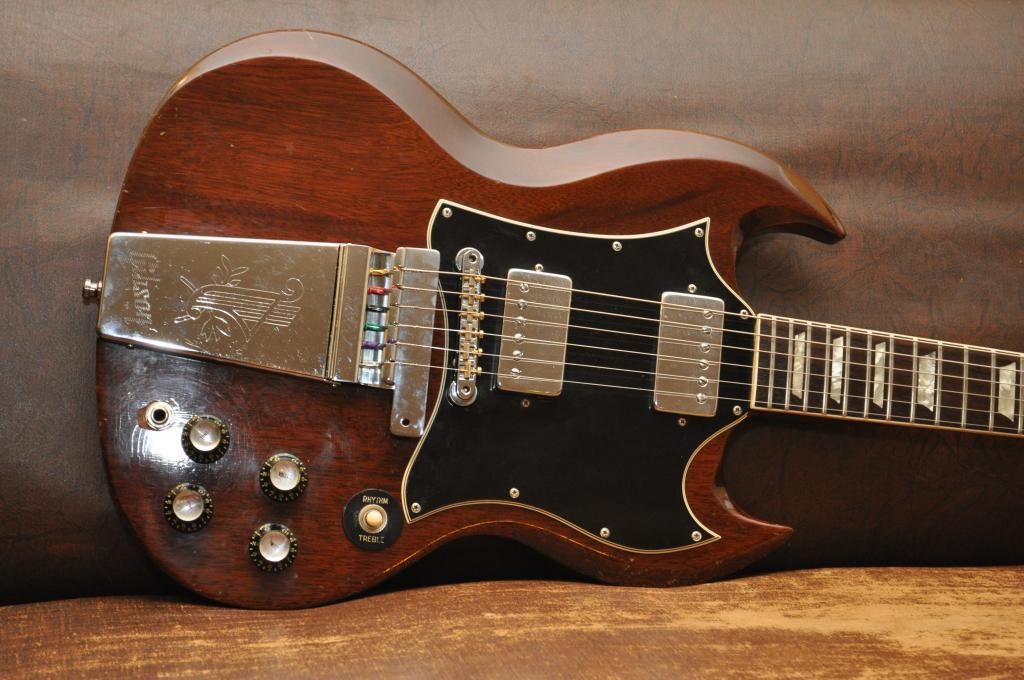 Anwyay, I recently posted this guitar in another thread and it was mentioned by other forum members that it looks more like a '69. After looking into the comments, I think we can rule out '67. Here is a headstock shot showing the crown, which does look like the '69 or later version with the taller base.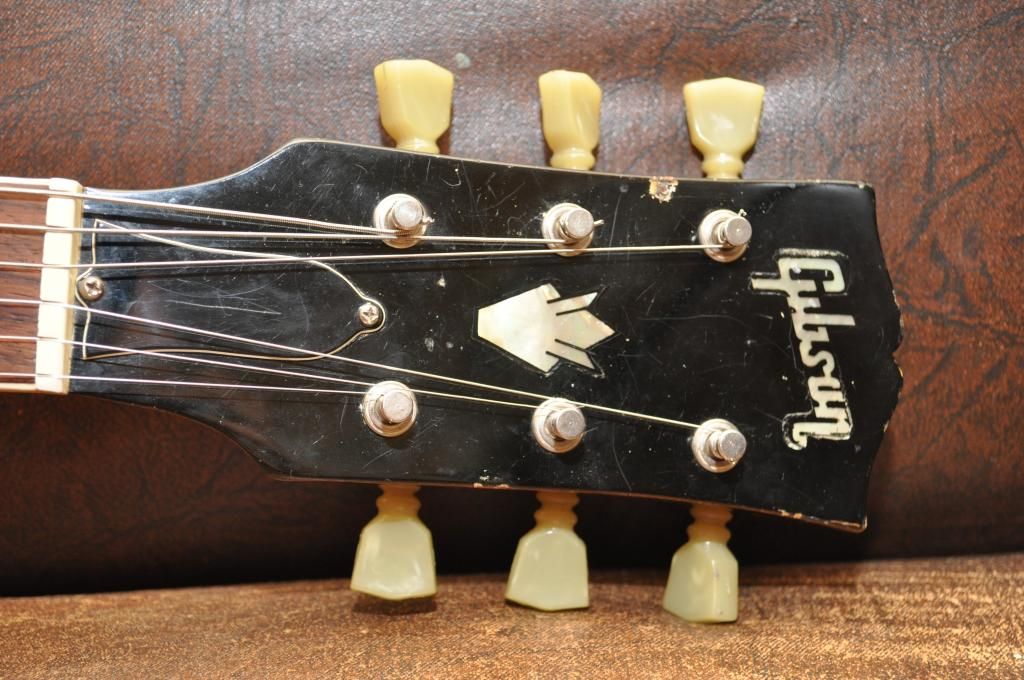 I also noticed that it has a very small raised area where there would be a volute on later models, but where I believe there would have been nothing on a '67.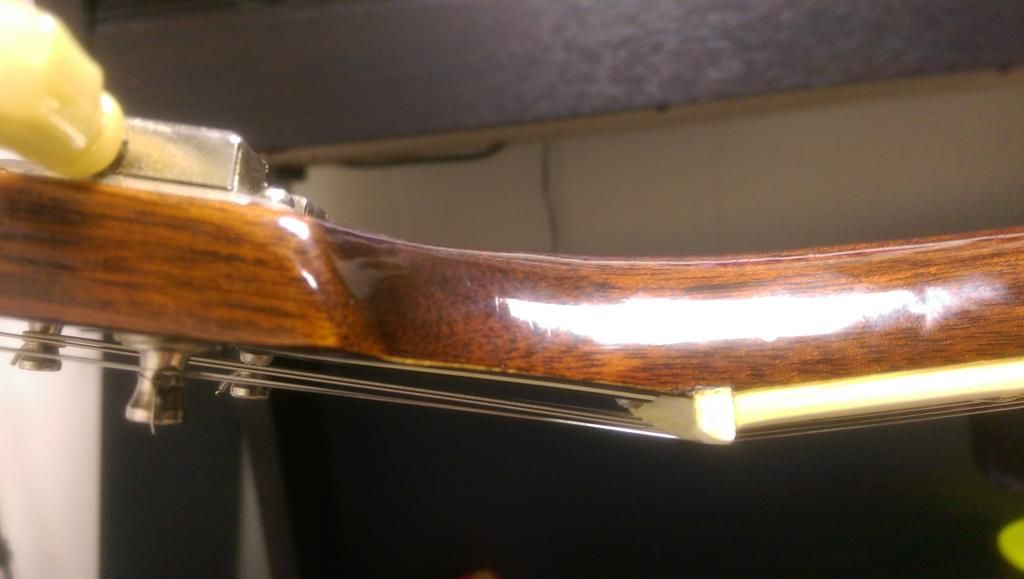 It seems like most likely a '69, but I'm a little confused by the earlier reflector knobs (could be replacements) and the pot codes, which I believe date to '70.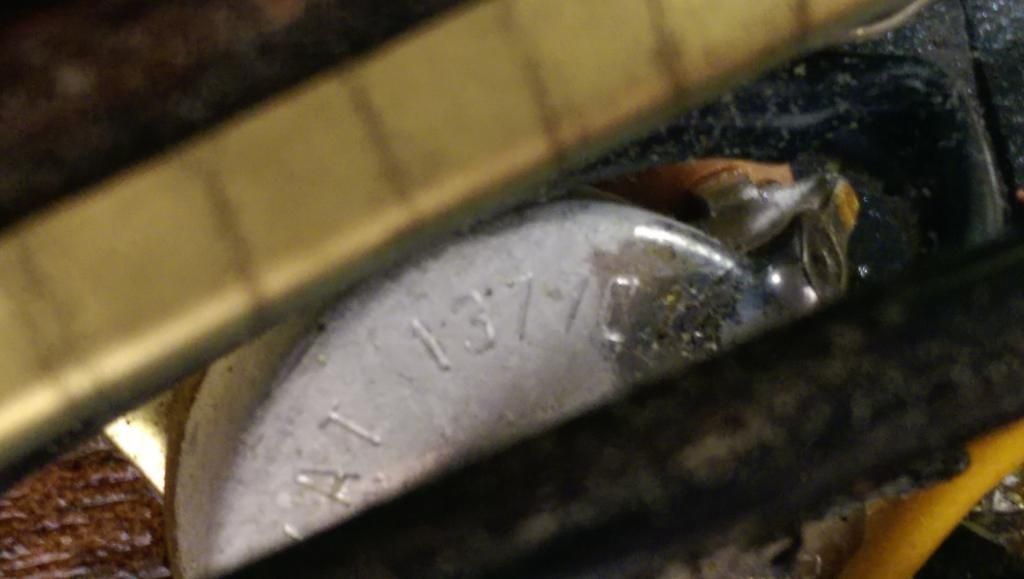 Here are some other pics that I took that may or may not be useful.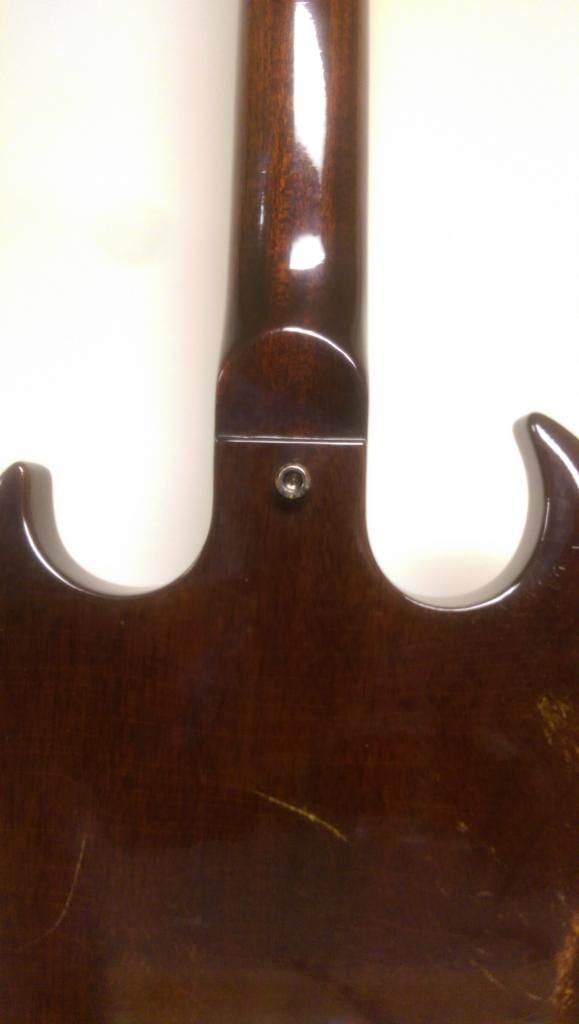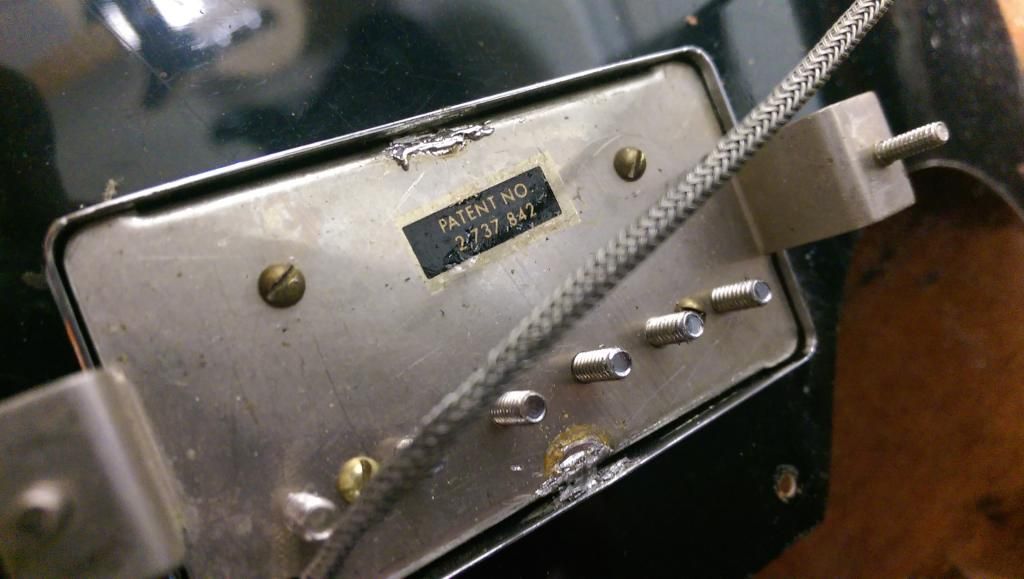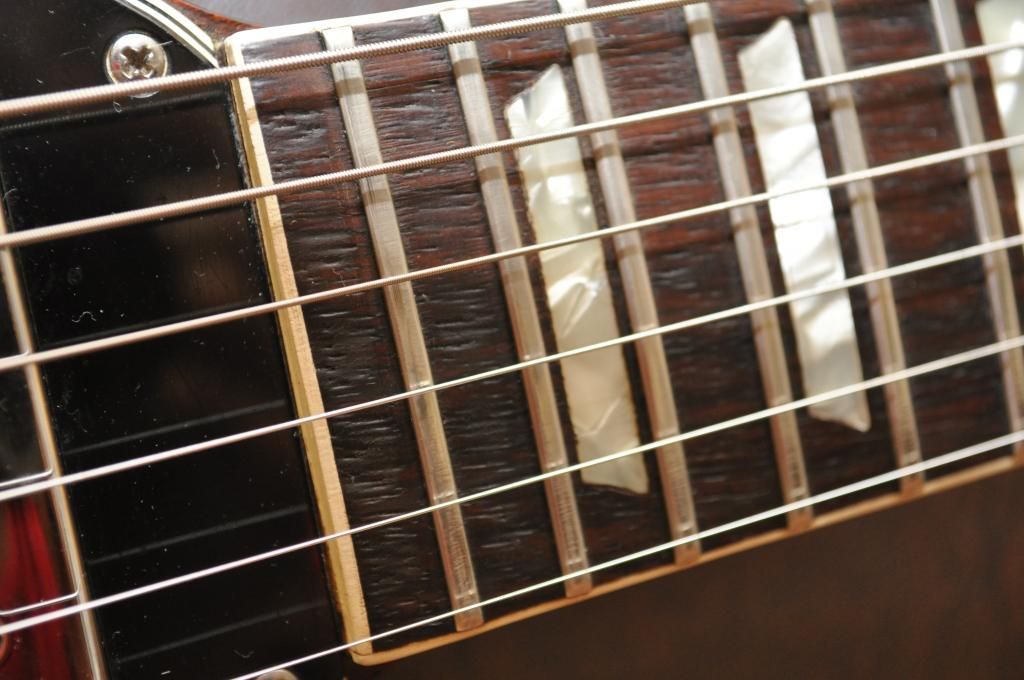 Most signs point to '69, but I just wanted to get as much advice as I can. I have been considering selling this one and looking for a '63 or '64 with a wider nut and more deeply set neck, so I want to make sure that I don't misrepresent anything if I do decide to sell it. Even if I keep it, I would still like to know all I can as well. Thanks in advance! :salude