Joined

Aug 24, 2003
Messages

1,872
Can someone post an example of this, or what the OP is talking about. Thank you
See how the screw goes past the bolt? If you hit the pickguard when playing, which I do, it will gouge a hole in the top of the guitar.
While it isn't the end of the world, it will hurt the resale value down the road (been there once before). It is one of the things I check on a new LP whenever I get one.
All 12 of my other LPs are like the second picture where the screw doesn't extend past the bolt...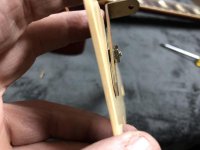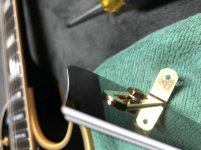 Thanks
SBS