Joined

Dec 6, 2006
Messages

358
Ok Guys,
its took me a while to get this post up—couldn't get back into photobucket for a while,
and i have really struggled to get any good pictures of my latest new toy, but here it is.
His pic—not mine.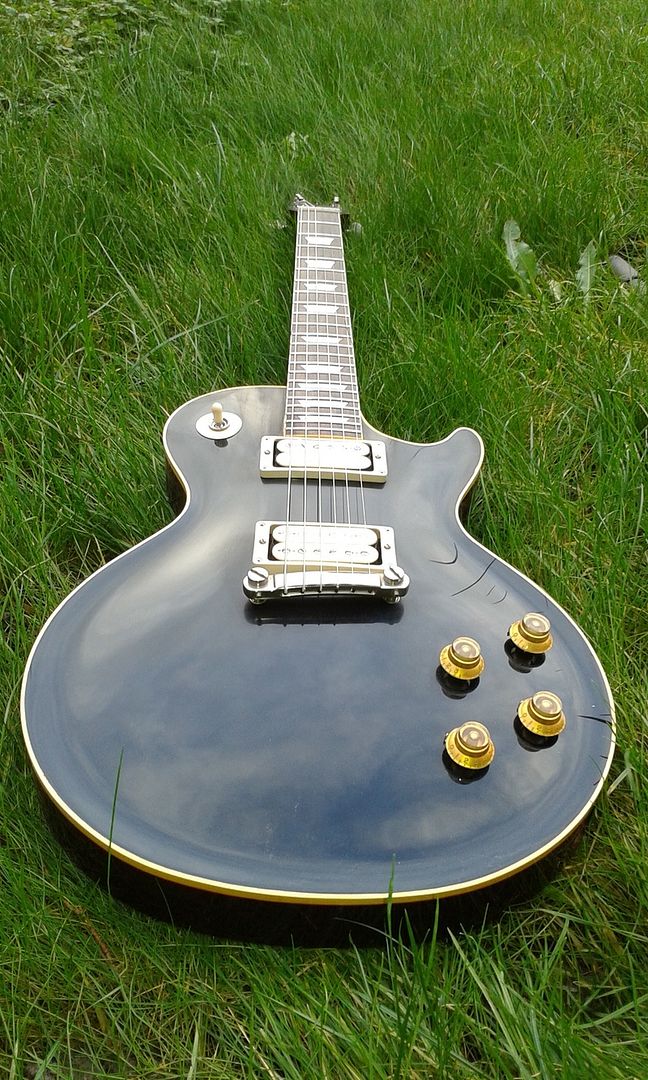 I first made contact with the builder through the other place, he was selling a Perry replica at a good price, and boy am i glad i did the deed.
I got the Perry without Pups and tuners- so i put a set of fake 58 tuners and a set of Throwbacks in it-
really good guitar, so i had no hesitation in commissioning him to build me my dream .
It took about a year to become reality, but he got every single one of my requests spot on.
I had first choice of all the timber he had available, and i had to really strongly resist the urge to go for a full on Burst replica—i went for something a little different.
I'll let my bad pictures do the talking, they can't really capture the vibe anyway.
I supplied the pickups, loved the idea of DBLDBL whites, and it came out great.
i wanted a real strong cherry for the back-heres a teaser—
natural weather checking, that you can only really see in the right light—shows up some dust too.
next to another of my favourites, 04 stripped R7,
face to face—bit more of a tease of the back,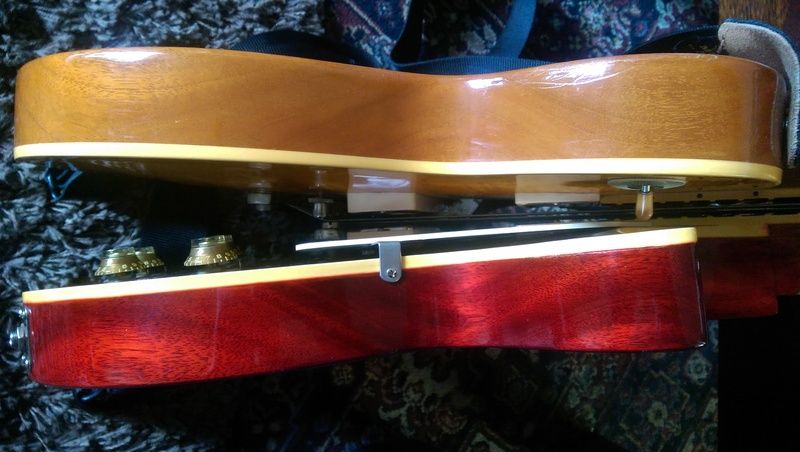 you might have noticed, i changed the pickups and put a guard on-thought i'd try some Wizz, and didn't want to get too much wear straight away.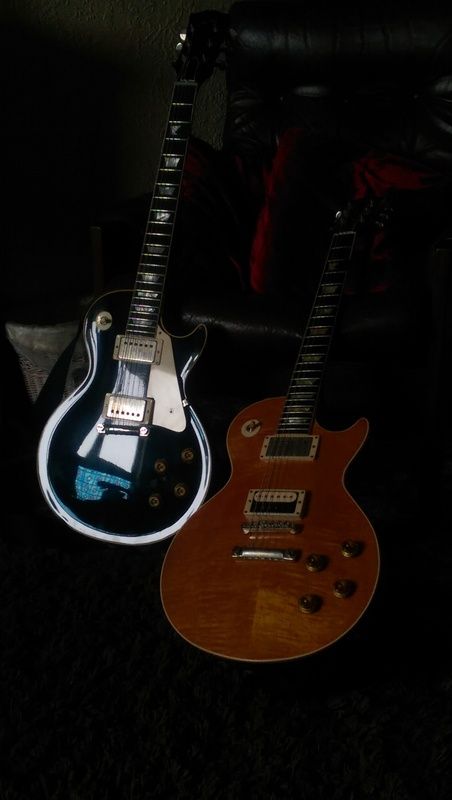 this pic is to show the back, compared to an 07 R9 that i thought had a pretty nice cherry back, but its nothing compared to the 55, photo isn't any way representative .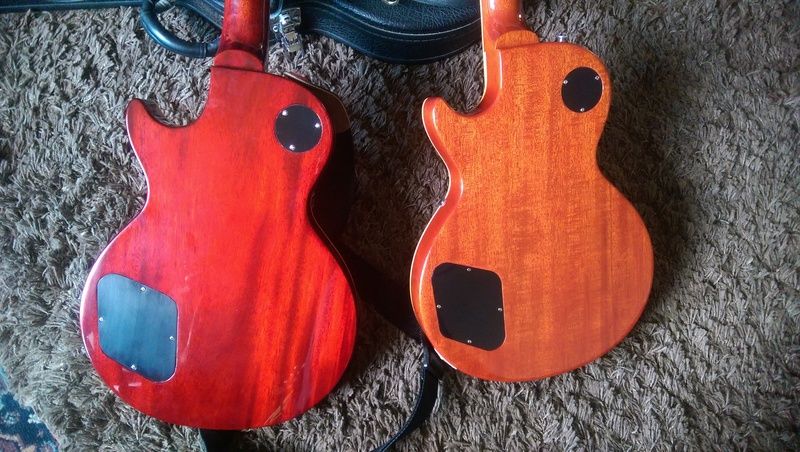 final glamour shot, great match for this amp, Marshall class 5
I could go on forever about the details, feel free to ask for any specifics,
cheers guys
andy k