Joined

Dec 25, 2012
Messages

224
Handmade by the same 'unknown' Japanese luthier that built the '63 Korina Explorer replica in the below thread and sold by the same seller 'Lefty'
I purchased a one off hand built Korina Explorer 'COPY' back on April 29. The guitar was sold with no hard case and no gig bag. :oops: I imported the guitar from Japan and the Explorer arrived today. The shipping box was packed full of Japanese newspaper, bubble wrap, and packing peanuts. To my...
I purchased what I hope to be one of the coolest guitars in my collection; a handmade Explorer Jr. made with Honduran 'hog body and neck
Neck thickness @ fret 1 is advertised as 25mm which is basically the same as the HUGE neck on the '63 Korina Explorer replica.
Weight is advertised as 3.5 kg aka 7.7 lb. so that would be a nice weight for such an example.
I will leave a few seller pics here but if this Explorer Jr. is anything like the '63 Korina replica then I will be one happy camper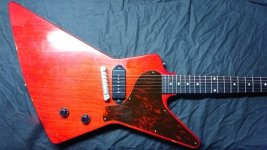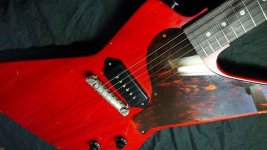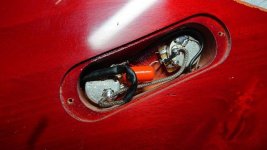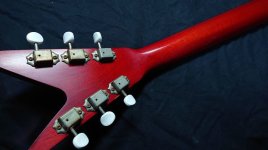 Last edited: