Joined

Nov 3, 2007
Messages

145
Hello All -- the Sgt. here.
Some of you may remember this beauty from an older thread on LPF --
1961 Gibson Les Paul/SG (refinished Gold by Dave Johnson) KILLER!!! - Les Paul Forum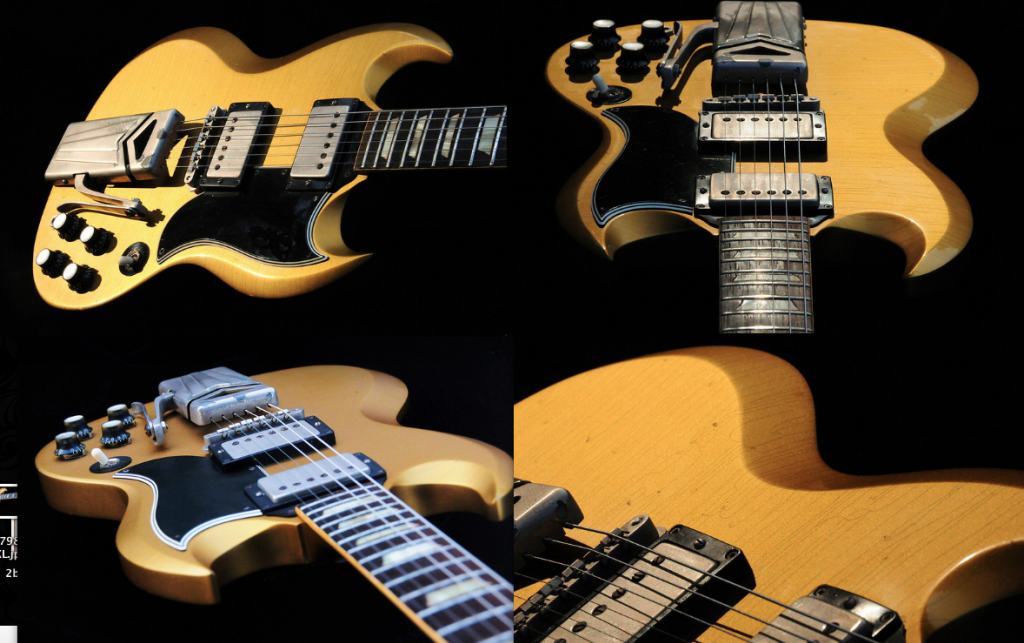 Previously owned by Val, he told me he discovered it on eBay with a crappy '70's walnut refin, bought it and immediately sent it to Dave Johnson for the awesome goldtop refinishing you see here. After Dave painted it, Val decided to keep his '64 SG as his Number One and flipped her to CDaughtry.
(Val shared with me via FB that he immediately regretted doing it, and that the P.A.F.'s on the goldtop sounded the best. I'm sure ALL OF US have more than a few regret stories when it comes to guitars, right?
Back in 2010, CDaughtry posted about his love fest with her, shared those awesome pics, then she joined his formidable collection and that was pretty much that... until I made the mistake of stumbling upon his original thread.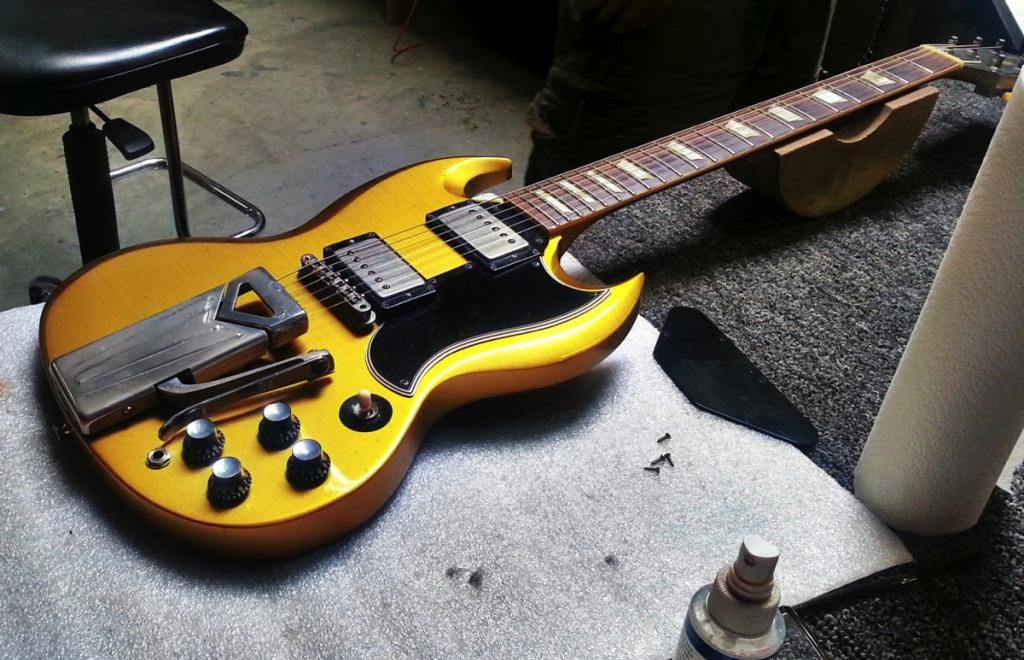 Once I saw her, I pretty much lost my mind (ya think?). Contacted CD and commenced to groveling, begging and trying to pry her out of his clutches
Very politely he told me she wasn't for sale. So I begged and pried some more, until I made it worth his while and he agreed to hook me up. God Bless ya, Charile. Thanks for taking pity on my SG/LP obsessed soul!
She arrived overnight (thanks again, CD!) and I ran her out to Eric's Guitar Shop in the Valley for Eric "Chaz" Czechanski to set up. Best guitar tech with the best customer service in L.A. for my money. Does a ton of big names (Slash, RHCP) but still treats every customer like a king.
As others mentioned in the LPF thread, the tone of these P.A.F.'s is simply outrageous. This pair truly showcases what all the ruckus and high prices are about. A jaw-dropping vintage honk in the middle position, and the bridge is an outright sledgehammer -- AC/DC and classic Seventies tones to the max. Exactly as CD had promised.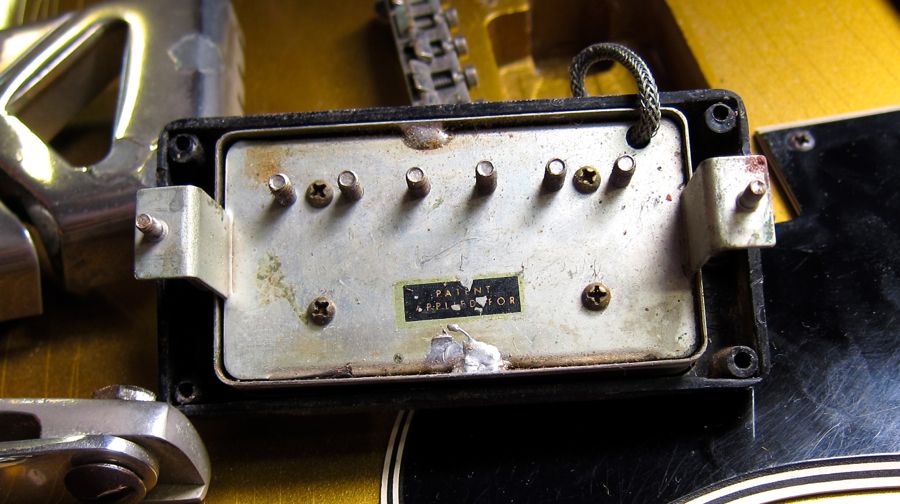 But wait, there's more! When teamed up with my new Red Jones Amps 1530 Combo, the synergy between them is SPECTACULAR. We're talking legendary '60's Clapton/Beano, Duane, even Keef tones. Some of the sickest I've ever heard, and believe me, I've owned a few guitars and amps
(Sound clips and Amp info --
* Sick NAD - Red Jones Amps RJ 1530 Combo w/VVR Power Scaling * CRAZY AMP PORN - The Gear Page
)
Builder Billy Yates and I plan to record some clips this week so all you P.A.F. addicts can get a taste of what I'm talking about. Of course, having played her four or five years now, CDaughtry can probably testify to this, too -- which is why it was so damned hard to wrestle it away from him in the first place
Lastly, there's that Dave Johnson refin which simply SLAYS. Whomever would've thought a goldtop SG/LP would be a genius idea? Not me. Thanks goodness Val and Dave had the vision, and made it a reality.
Well, that's pretty much it, folks. Just wanted to share a few pics, thank CD for hooking me up, and thank my lucky stars I stumbled on that old thread. My "you only live once" account is now completely depleted, and I had to flip an old Tweed to close the deal, but right now I'm feeling pretty good about making it work. Cheers and enjoy!
Last edited: