Joined

Jun 30, 2013
Messages

301
FS/FT: Alessandro Redbone with NOS tubes + Case (Want Blackface/Silverface/Guitars)
Offering this up for trade to try out something else.
This is one of the best single channel amps I've ever used. I'm a huge Alessandro fan and my main amp is a 1/2AZZ and the one thing I notice about all his amps is how incredibly clear and touch sensitive they are. The Redbone uses EL34s (NOS 6CA7s in it now) to push about 50 watts of Trainwreck/Marshall goodness. It grinds like a good Plexi or 'Wreck should but has the chime, headroom, and touch sensitivity of a Hiwatt or Blackface Fender. Simple four knob set up for volume, treble, middle, and bass. It can run at 4, 8, or 16 ohms.
It will come with all NOS tubes and a road case (you'll need to put more foam in the case though).
Interested in trades for a Blackface/Silverface Super or Vibrolux, Fender Custom Shop Relic Strats, Custom Shop Firebirds, early LP Classics, or boutique Fender-y amps (no tweeds please). Sale price is $1,650 shipped, trade value a little higher.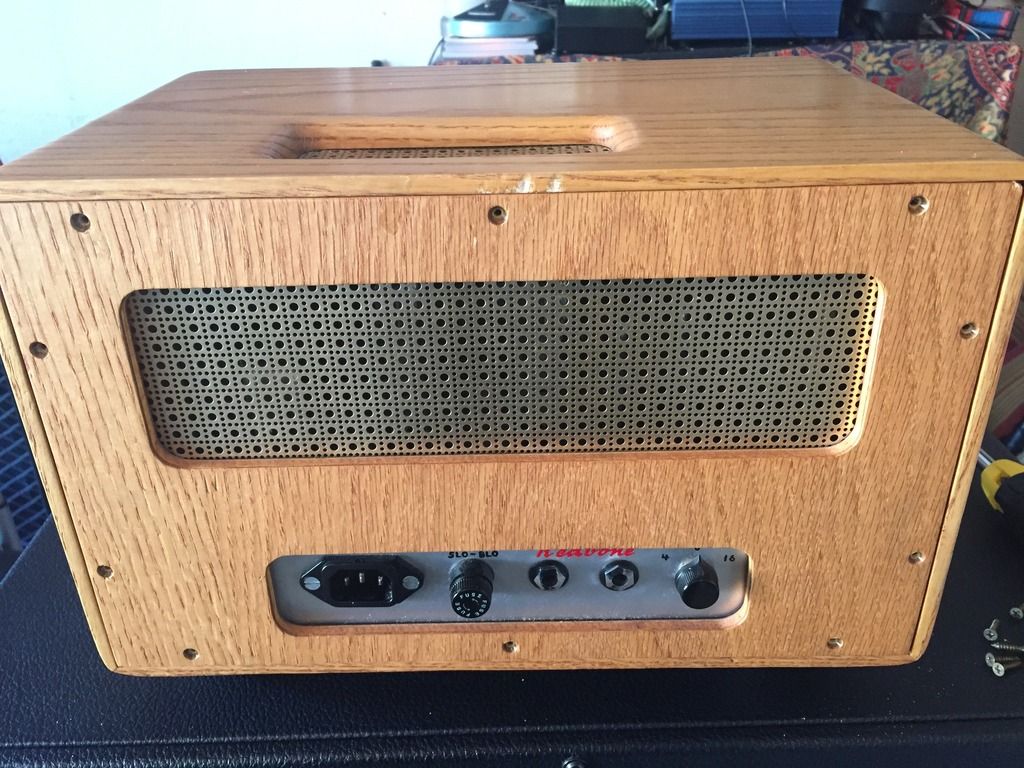 Last edited: