Joined

Aug 24, 2003
Messages

1,872
Sure it is! Of course it is!! It's okay because it's a mark from a part that was never "intended" to be removed.

Remove the bedliner on your new GM Sierra...paint rubout
Remove any chrome trim...marks


Remove your tuning machines...marks, chips, a mess often
Remove your toggle switch...marks
Remove your strap buttons...marks
And on, and on, and on

If you just leave it alone and stop f'n with it...
Sorry but we disagree... 1st off many people remove the pickguard when there is a beautiful top... People should have that option. In addition, there are no marks under my toggle switch nor the tuners etc.... I can give you an example of exactly what you are saying....
How is this... 4 months ago I bought a CS SG... I pulled the backplate off and along with it came all of the candy apple blue paint (for which there is a $600 Up charge) Should I accept that? According to what you just said I should no? I mean who sees the back and really should you ever remove the backplate? Its a silly argument..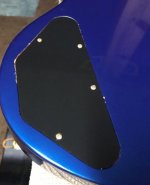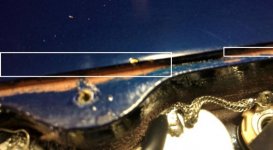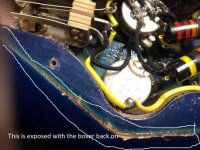 Again we just disagree no worries ...