Joined

Feb 24, 2003
Messages

6,276
1957 Les Paul Junior with Alligator Case
All original including finish, frets, tuners, bridge, electronics, case, etc EXCEPT for non-original knobs. Even checking across finish, light buckle rash on the back and finish wear on the edges.
- The frets are original and do show some wear divots on the first three frets, however they are still very playable with the action set low. The neck itself is very straight and free of any twists or warps.
- Potentiometer date codes are 134701 (500K volume) and 134641 (250K tone). Both pots work fine and are free of static.
- The coil resistance of the pickup measures 8.3K.
- The tuners are original and the buttons do not show any signs of drying or cracking. I've only used the guitar at home and in the studio and tuning has not been a problem, however if I were going to gig with the guitar I would swap out the tuners with a replica set.
- There are no cracks or repairs of any kind. The neck box joint and headstock are solid.
- The bridge posts are solid and do not lean at all. There is a chip in the finish next to the treble side post, however the bushing is solid in the wood.
- The blacklight photos show that there have not been any touchups to the finish. The finish is nicely checked across the entire guitar.
- The truss works fine.
- The lightweight wraptail is original and free of cracks.
- Weight: 8.7 lbs
- Alligator case: Condition is average. A portion of the lip on the end of the case has broken away so the end latch does not function and the hinge is weakened.
$5500 contact Dan at
dynasonic@msn.com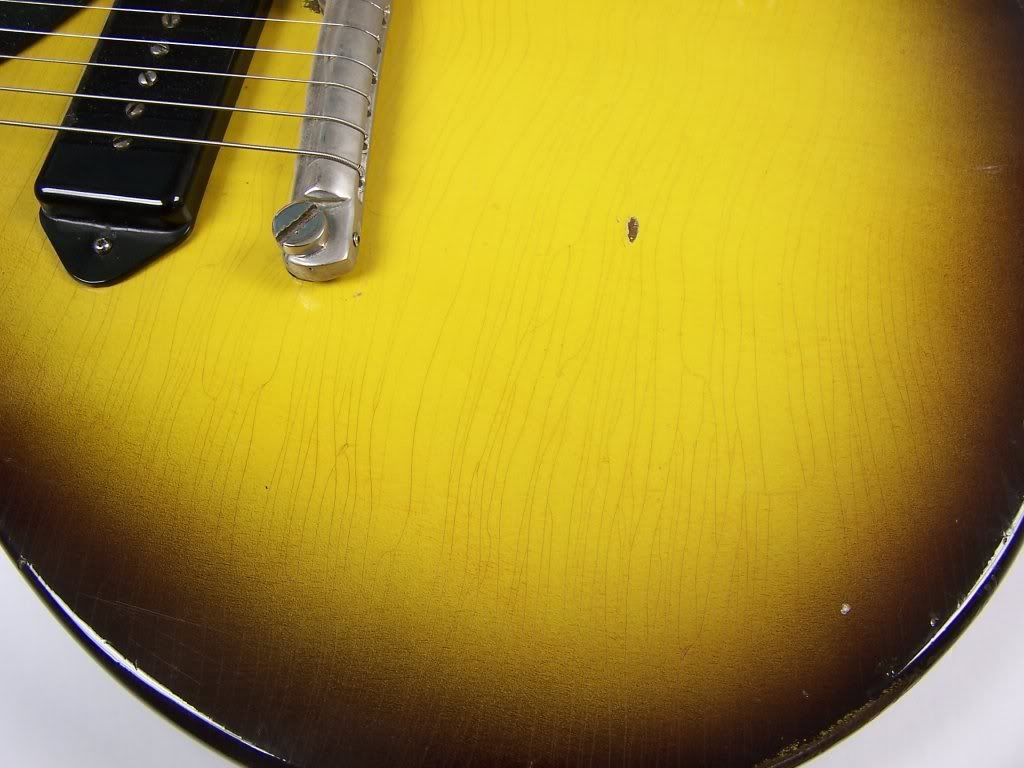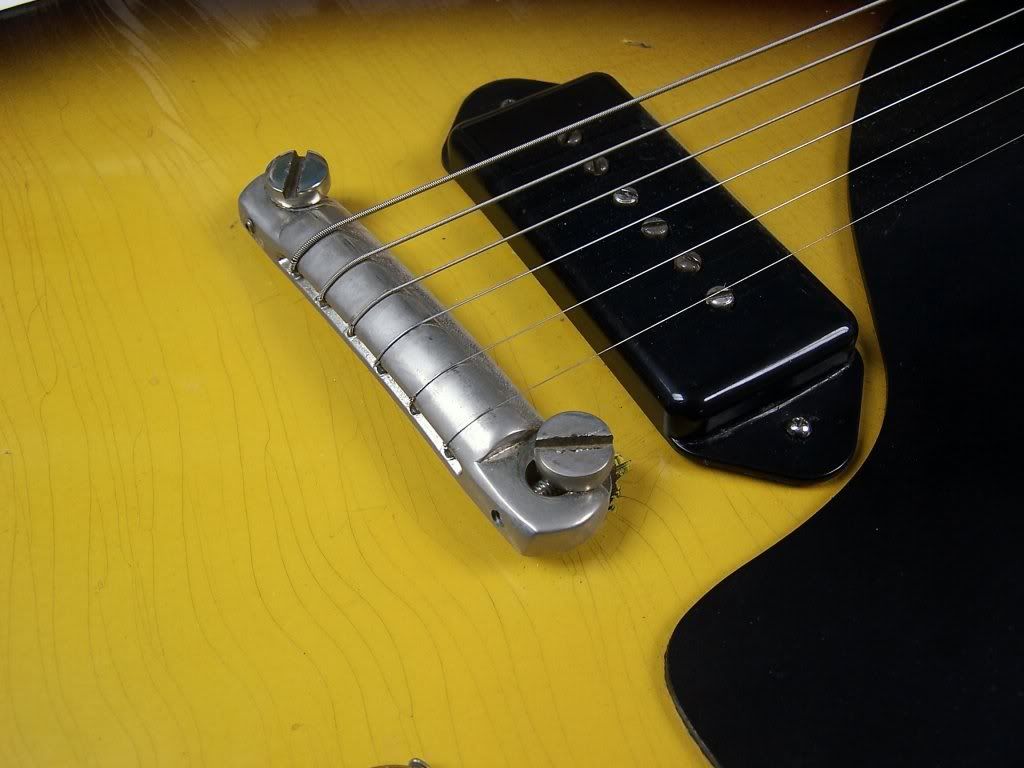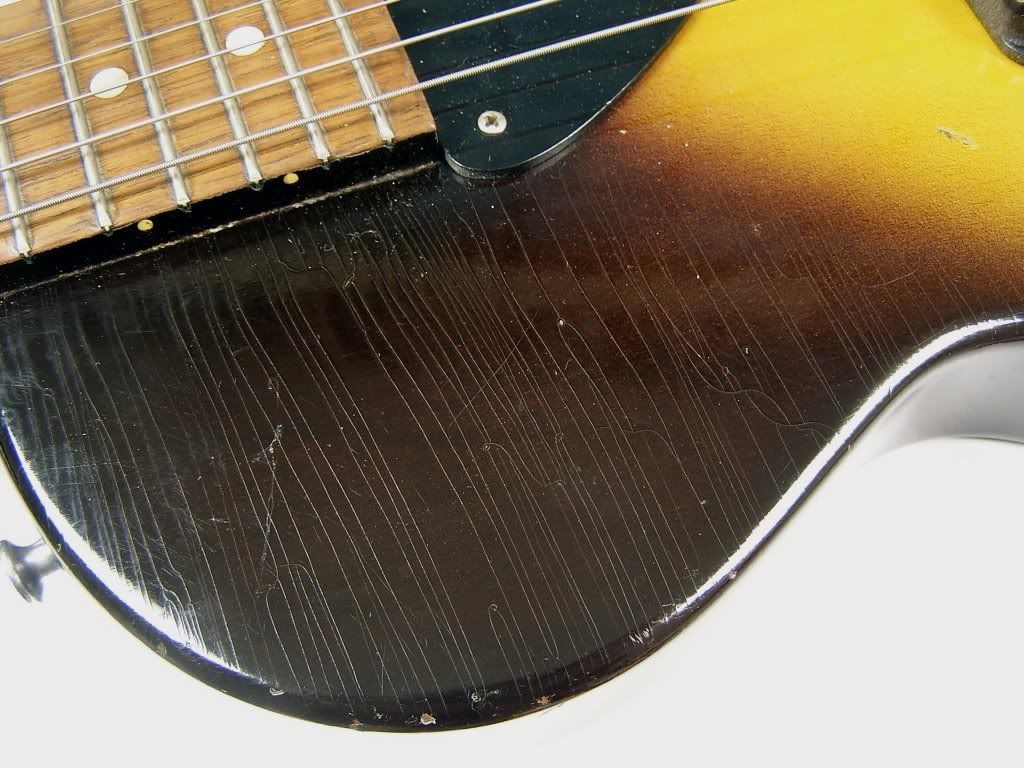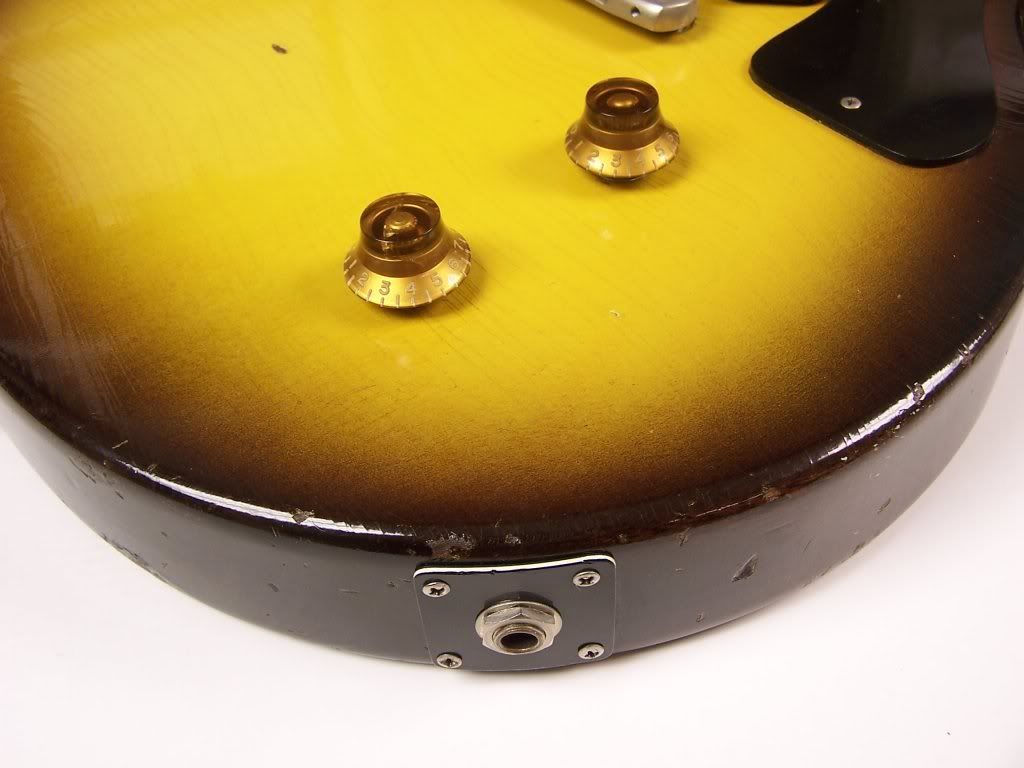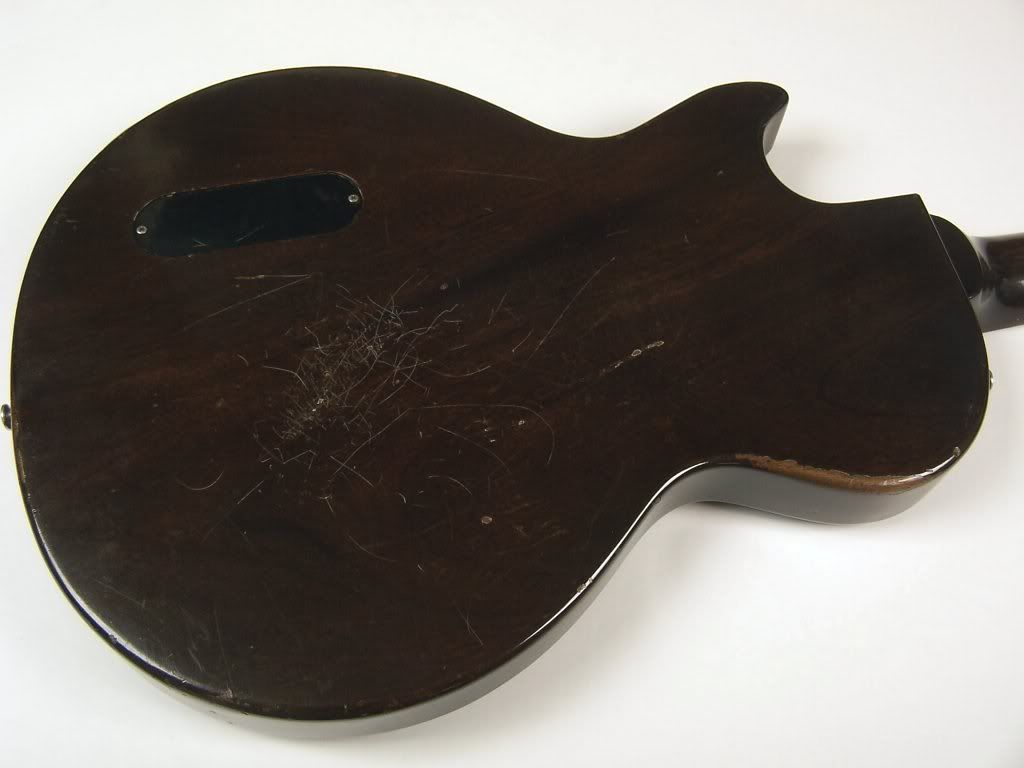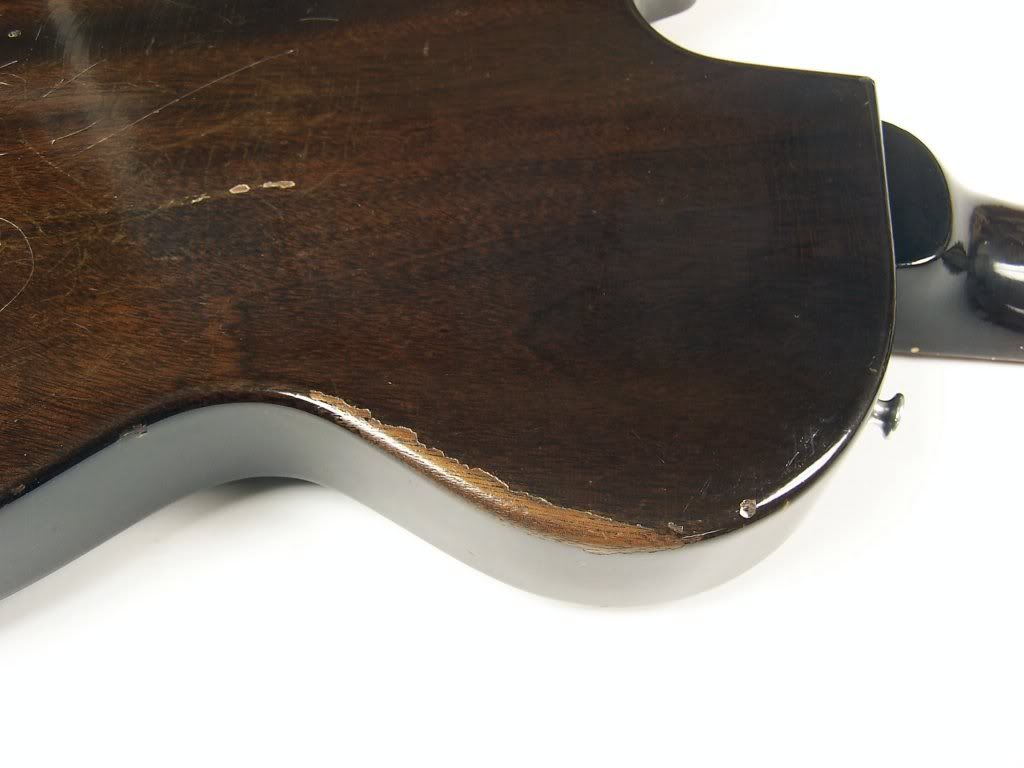 Last edited: