Joined

Dec 15, 2011
Messages

495
One of the legendary people in the equipment side of the music business is Maricela of Seymour Duncan Pickups:
http://www.premierguitar.com/articles/19347-builder-profile-seymour-duncans-custom-shop-queen?page=1
I'm happy that Premier Guitar magazine has done an interview with this great winder, and given the woman her due. She learned from the master, Seymour, and when you are given that opportunity in life, pay attention:
"I started taking notes so I wouldn't make mistakes," she says. "I noticed that Seymour also takes notes of almost everything. He said, 'You take notes? I do it the same way. Look, let me show you!' That's when he started showing me notes from when he made pickups for Roy Buchanan, Danny Gatton, Eddie Van Halen, Elliot Easton, Rick Nielsen, and David Gilmour. Seymour liked the idea that I was following in his footsteps on the note taking."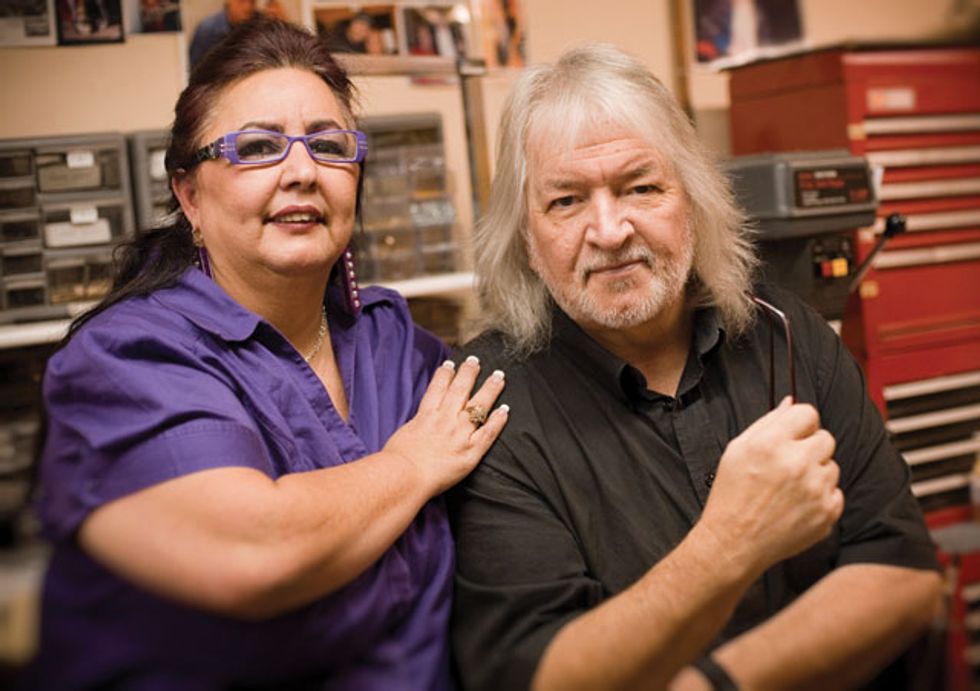 But notes are not enough, and Maricela knows how to apply her specialized knowledge (in this case, a request from Slash):
"The first thing I asked was, 'What are the woods in the new guitars?'" she recalls. "Then I knew how to do it."

Asked how she knew so quickly, she replies, "We know the guitar components and we just have to play with them. The finish might not be the same, the wood might not be as dry or as old, but there are ways to complement the magnets. I was able to deliver him the old tone from his old Alnico Pros using current technology."
This is the fun part of experimenting with guitars and components. Before this lady retires, make sure you ask her to make you a custom set of pickups. Also, start stockpiling pickups, including the legendary JBJ's. Materials affect sound. Even sweat changes the sound of a pickup. Time marches on, and tomorrow, the same model pickup you love today, may sound
different
in its new version. If only Maricela could clone the pickups in G.I. Paul, I would be the first one to order a pair.