Joined

Feb 24, 2003
Messages

6,254
Back in 2007 I bought a new Chambered '58 Reissue from Wildwood and I've always regarded it as my favorite Les Paul. So much so that even though its top is rather boring looking compared to a couple of other reissues I have, its the guitar that decided was the best candidate for an HM makeover last year and I'm now I'm digging it even more.
Last week I picked up another 2007 CR8 and I'm really liking this one as well. Like my first '07 CR8, this one has a neck profile that is smaller than the typical R8 and is much closer in feel to a true '59 profile neck. The weight is 7.5 lbs so its comfortable on the shoulder, and its just a great playing guitar. I'm not a fan of Burstbucker pickups and I had a set of Throbak SLE-101s sitting in the drawer, so I swapped them out and installed a set of Throbak rings and a MojoAxe guard while I was at it. There's no killer flame to be seen here, but I think the top has a nice authentic look to it:
The thing that gets me about this guitar is that the fretboard is indistinguishable from BRW, at least to my eyes. Its a dark chocolate brown from top to bottom and the pore structure looks very similar to BRW. I know they say its not BRW unless Gibson has officially certified it to be as such, but this fretboard sure looks convincing to me. Regardless of what it is, I like the looks of a dark fretboard and this one is the cat's meow.
Here are a handful vintage Brazilian boards compared to the board of the "new" CR8 (at the bottom):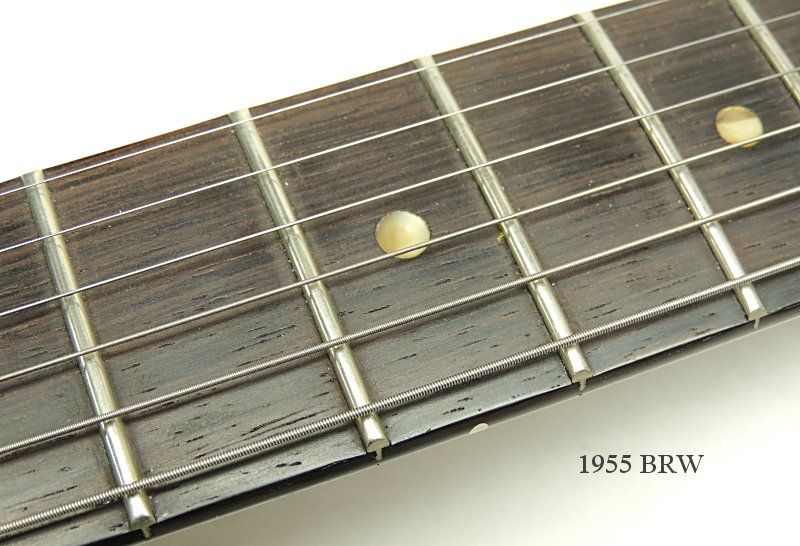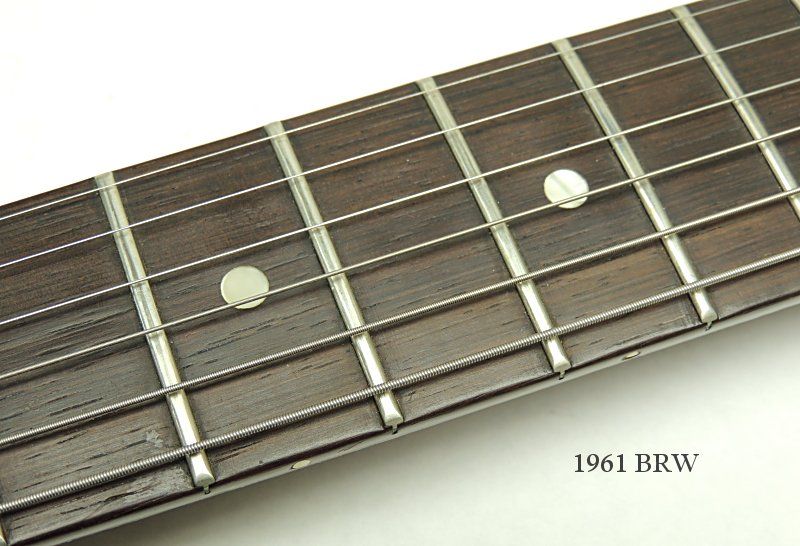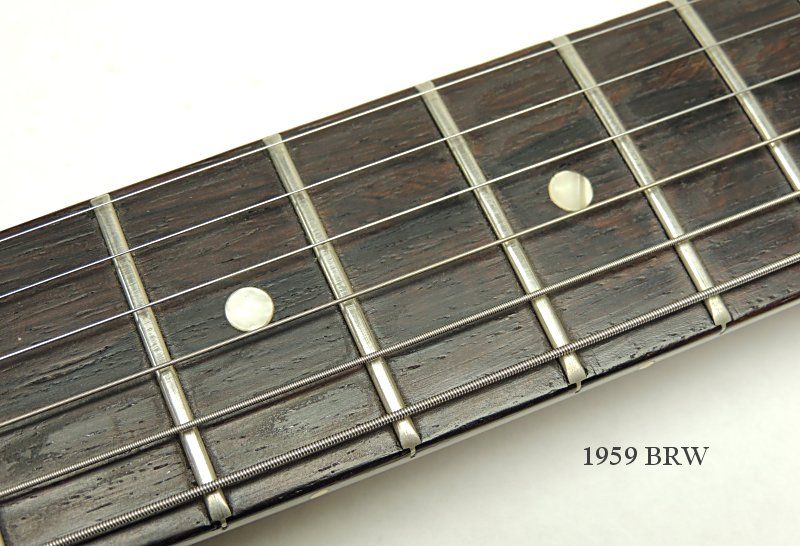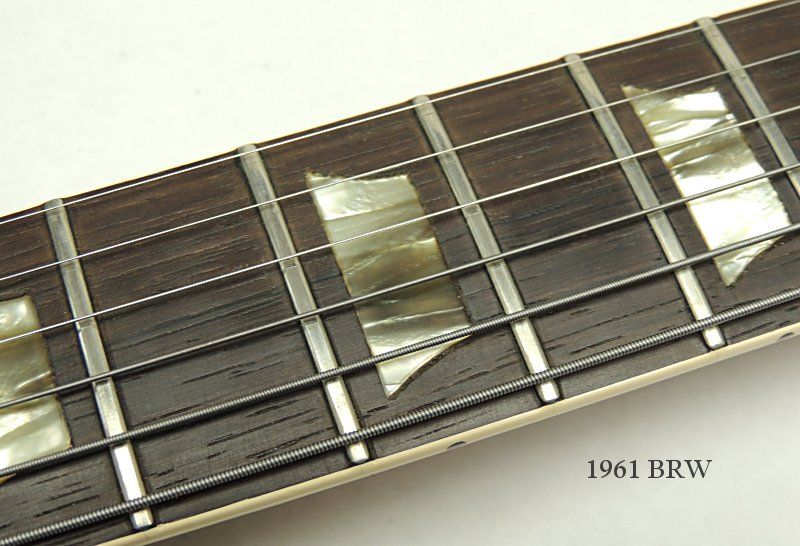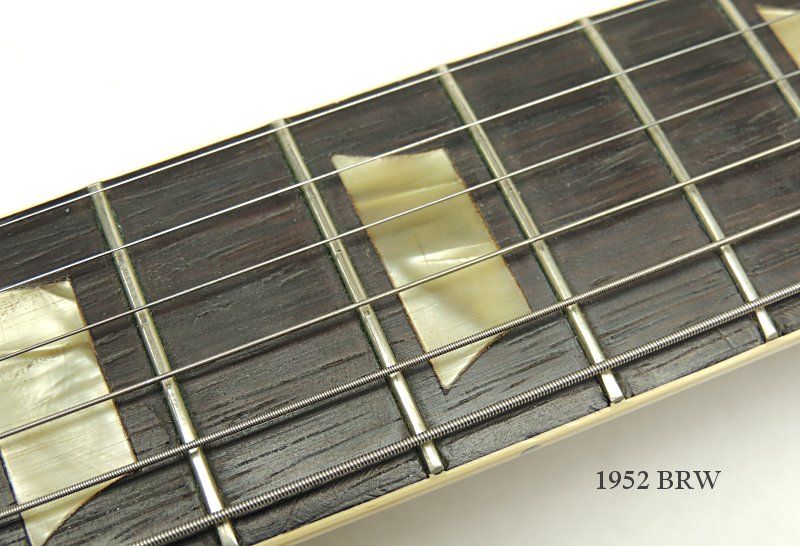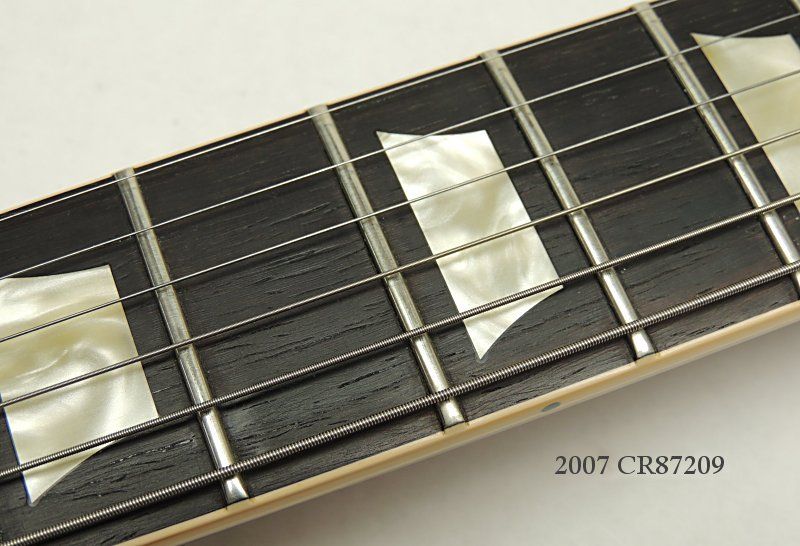 For a day and night comparison, compare the board in the above photo to this board, which is the original board that was on first 2007 CR8. The serial numbers of these two guitars are separated by 49 numbers. This board has since been removed and replaced with BRW during the guitar's makeover.