I'm planning on sun fading my R9 2012. She is a bourbon burst.
I've been trying to find some answers as to what dye CS were using in 2012. Is it aniline?
If it's not; what will the difference be in the fading process?
I've read somewhere that you should cover the pups while it sits in the sun. May I ask why that is?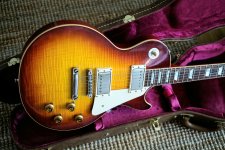 Last edited: