Joined

Jan 22, 2004
Messages

3,044
In case you hadn't already seen this at the other forum, I thought I'd consolidate the info and pics, in one dedicated thread here.
This was a project that was inspired by a similar '61 SG/LP formerly owned by Charlie Daughtry, and refinished in gold by Dave Johnson. The first time I saw a photo of that guitar, it was love at first sight. From that moment on, I was determined to have one of my very own.
Shortly after seeing Charlie's guitar, I found a '61 husk right here in the classified section, being sold by a fellow member. I jumped on it right away, and then started collecting parts for the guitar over a period of a year or two. And now for some before, after and in-process pics.
Here's the husk before any work was done. As with many SGs, the neck had broken off of the body at one point, and was poorly repaired (with screws and epoxy):
Not having had any experience working on SGs myself, and unsure of my own ability (and knowledge) to be able to tackle the job myself, I contacted fellow member SG Lou, to see if he'd be up for the challenge of helping to restore this guitar. He's rebuilt similar SGs before, and I was confident he would be up to the challenge; thankfully, he was very willing to take on the project…at a very reasonable cost.
Here are some progress pics of him re-doing the neck/body joint: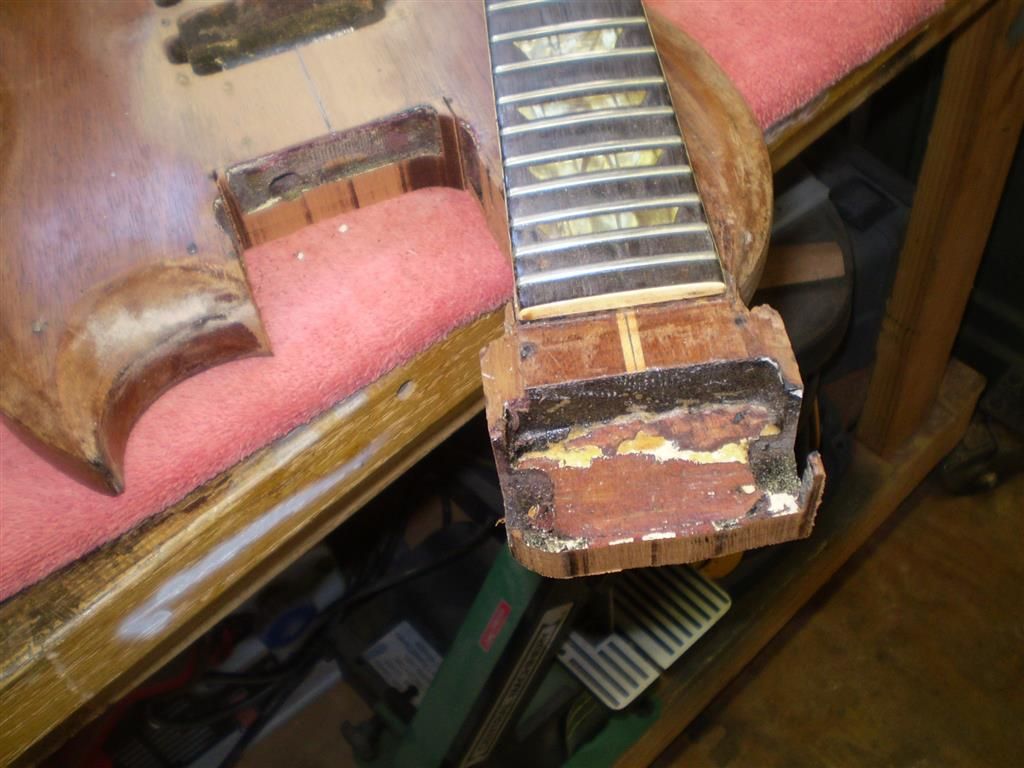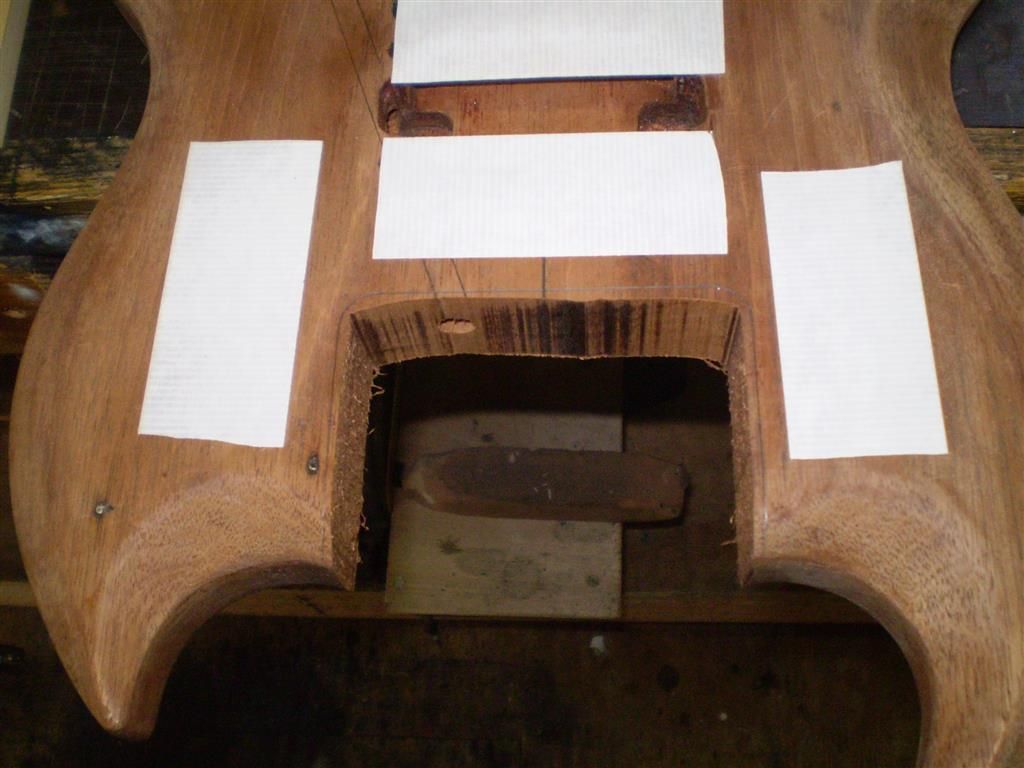 ...to be continued in the next post...