Joined

Feb 24, 2003
Messages

6,254
Well here's something that I didn't have plans on buying, but when I saw it posted for sale on Kim's website I couldn't help myself from pulling the trigger. This is a 2014 R8 that Kim acquired, gave it the full RDS treatment (BRW, '59 neck carve, top carve, aging, etc), and then offered it up for sale. I had been keeping my eyes out for a used R9 with a big top that would make a good candidate to send to Kim for a makeover and while the figuring on this guitar is subtle, the guitar just looked so damn real that I had to have it. To top it off, it tips the scales at just 8.25 lbs which is the way I like them.
Here are some photos from Kim that show it with the stock plastic and pickups still in place: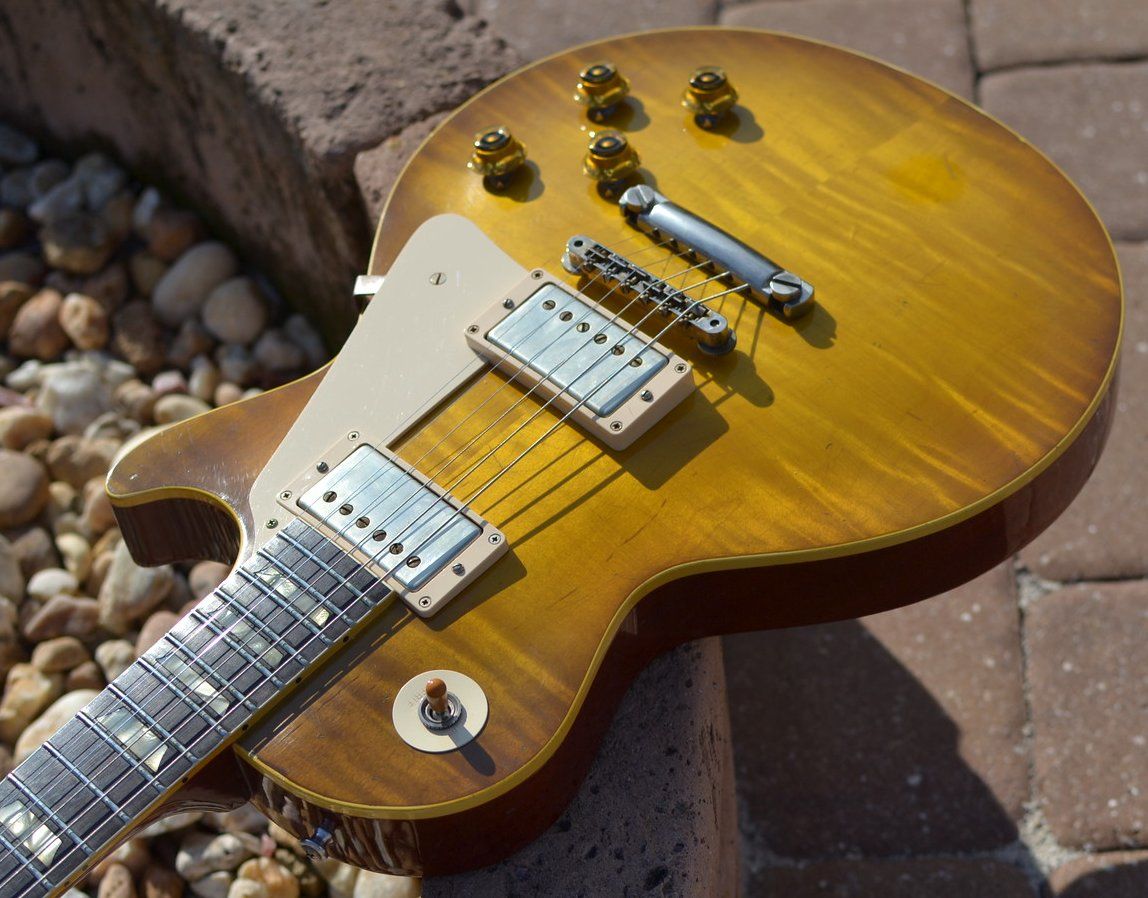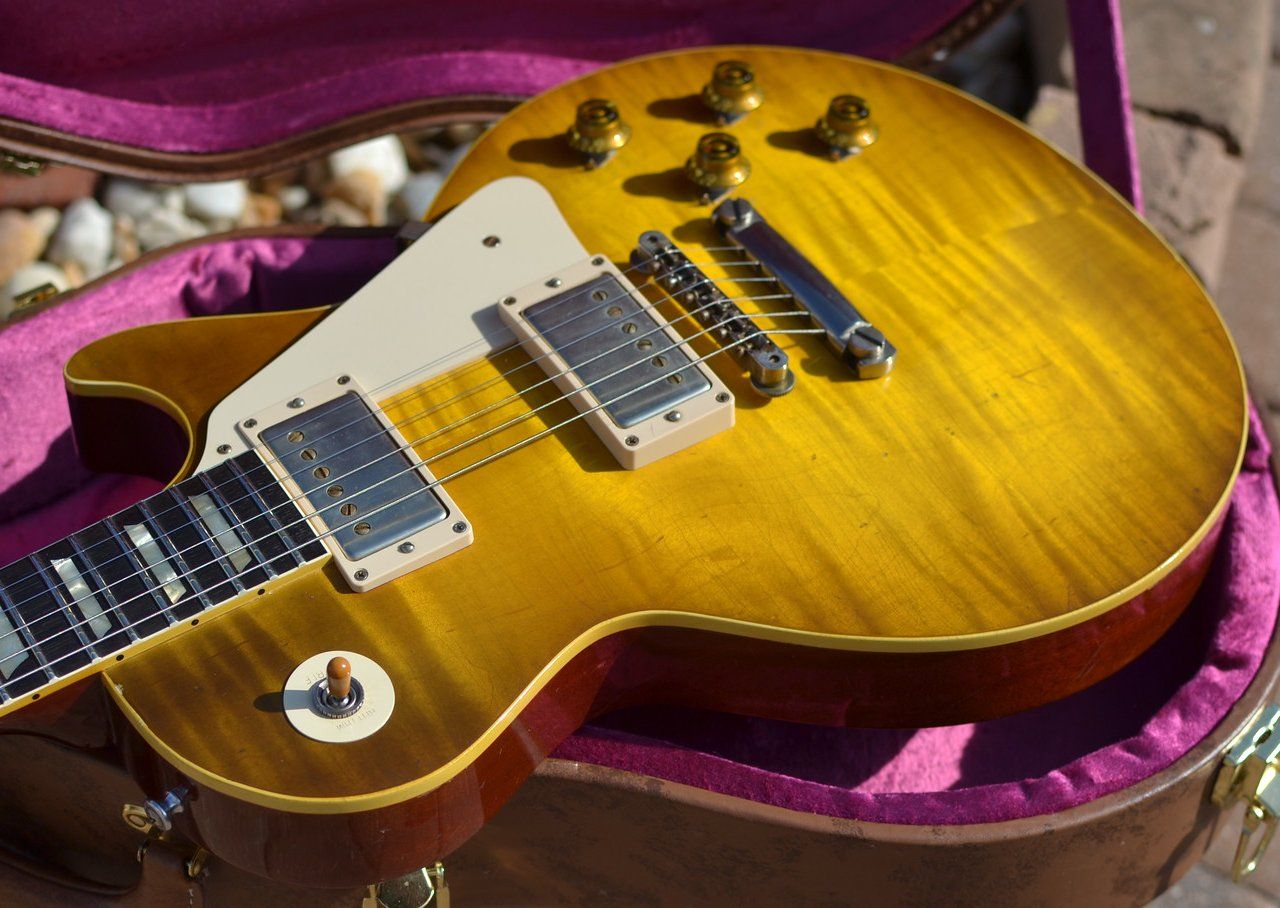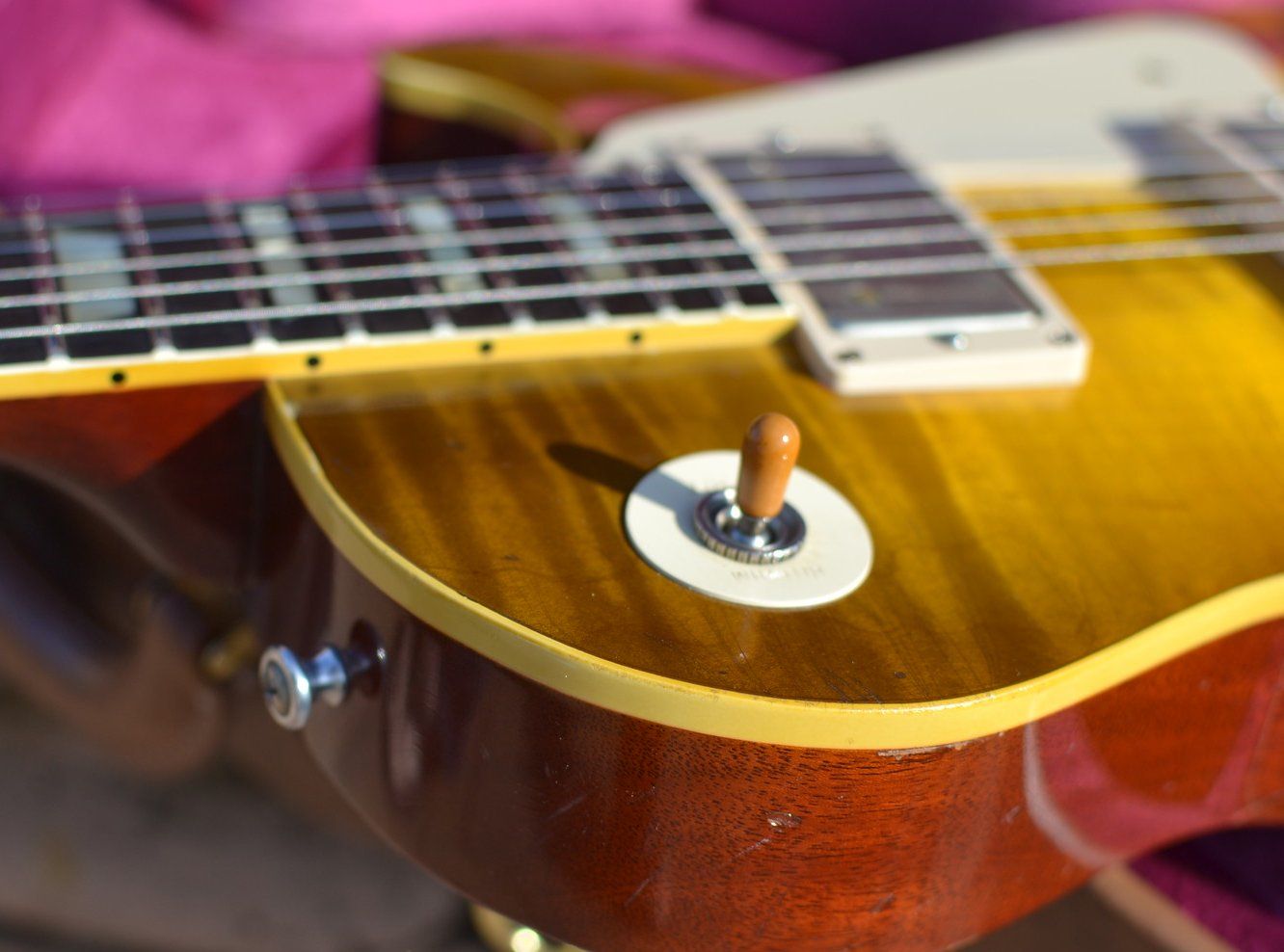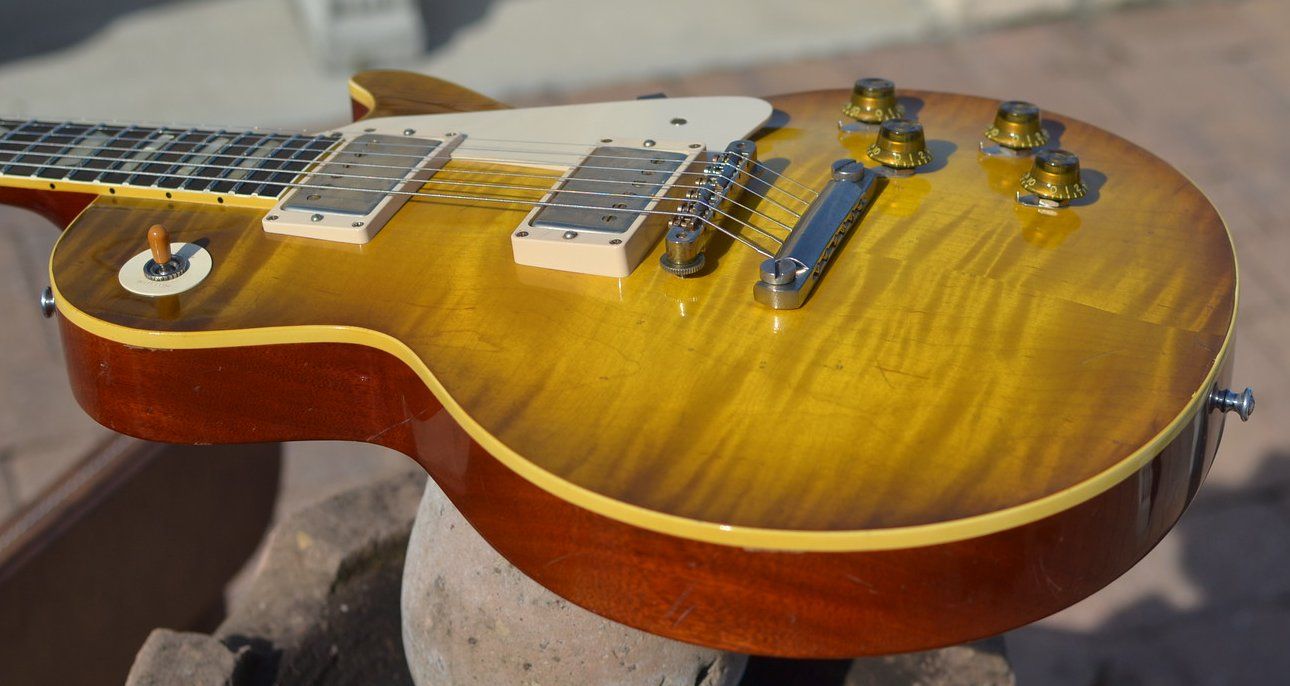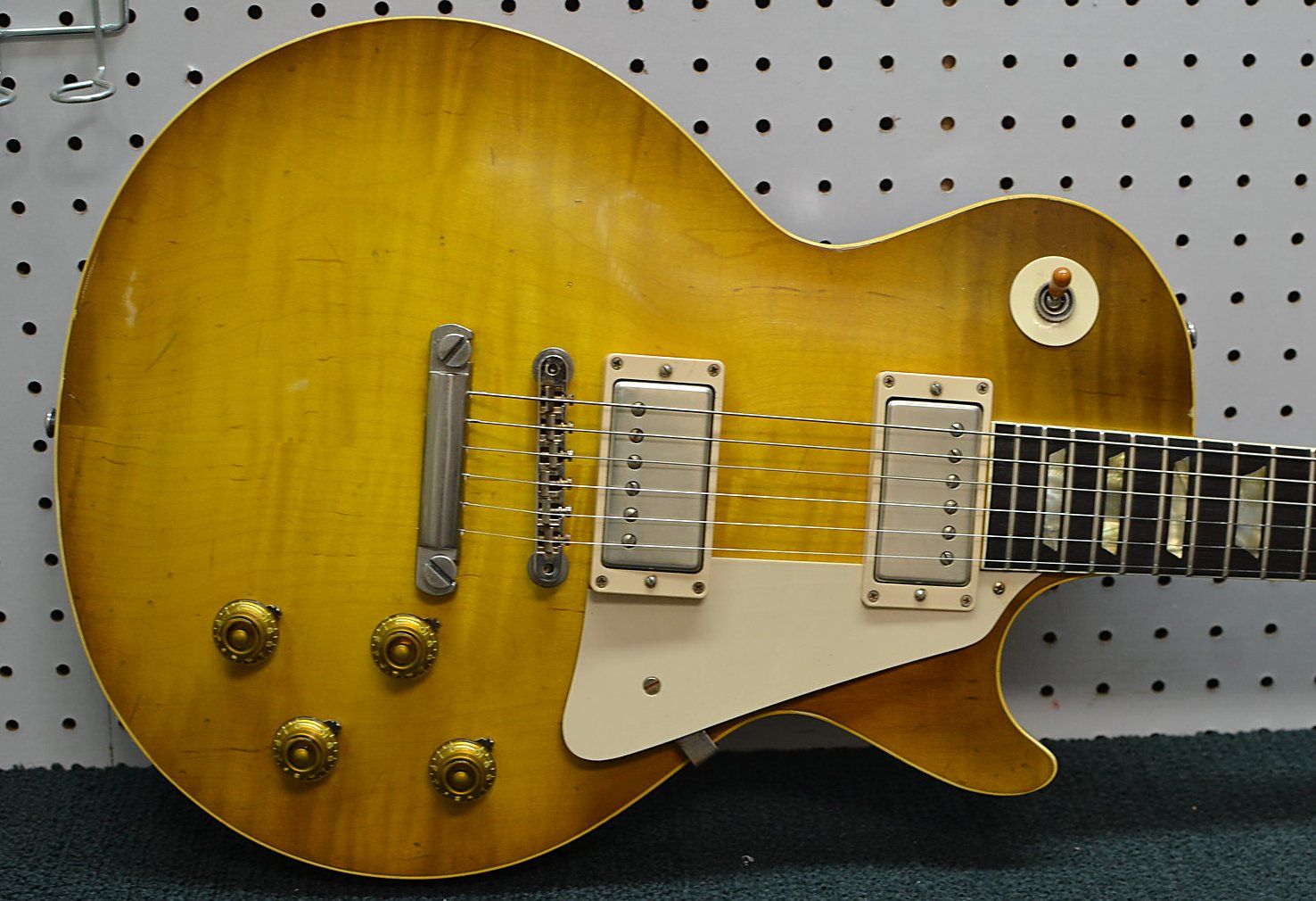 I absolutely love the feel of this guitar. The weight is right where I like it, the '59 neck carve feels perfect, and the fretwork is excellent. Its pretty much automatic for me to swap out plastic and pickups whenever I acquire a new Historic. Burstbuckers end up in a drawer in favor of Throbak or Wizz pups, however the Custombuckers in this guitar sound exceptional. I compared the tone to my PAF equipped BB Custom the bridge pup in particular sounds spot-on. The neck pickup is a little darker, but still it has a really nice tone. I also wanted to try out my favorite set of Throbak DT-102s in it so I swapped them out. As expected, the Throbaks sound excellent, but the next time I change strings I think I'm going to slap some DMC covers onto the CBs and put them back in. Here are a few photos taken after installing the Throbaks as well as a better looking guard and rings.