Joined

Sep 19, 2014
Messages

652
Not real new, had her since december...
back in December, my day at work started out a slow and an email came in from Guitar center and thought to myself i should check out there vintage section. I have been searching for a tweed super for some time and there it was of all places on the guitar centers web site, looked a little worn but the price was right. So i called guitar center in hollywood, and was informed it was all original expect some caps, i also received some really bad pics which verified there claim. i plunked down the old credit card and had them ship it overnight. On first inspection the amp had some wear, which didn't bother me, all original except for the caps just as claimed.. speaker looked original but decided not to pull them to verify original cones or not. Replaced all the tubes with NOS correct tubes, fired this old girl up and she sounded amazing... I couldn't be more happier. I ordered a weber mini mass to tone her down a little which worked out really, i have been play her ever since.. love that amp...oo
as of yesterday i discovered the speakers have been reconed.. oh well no biggy since i got her at an amazing price... Here she is, enjoy ....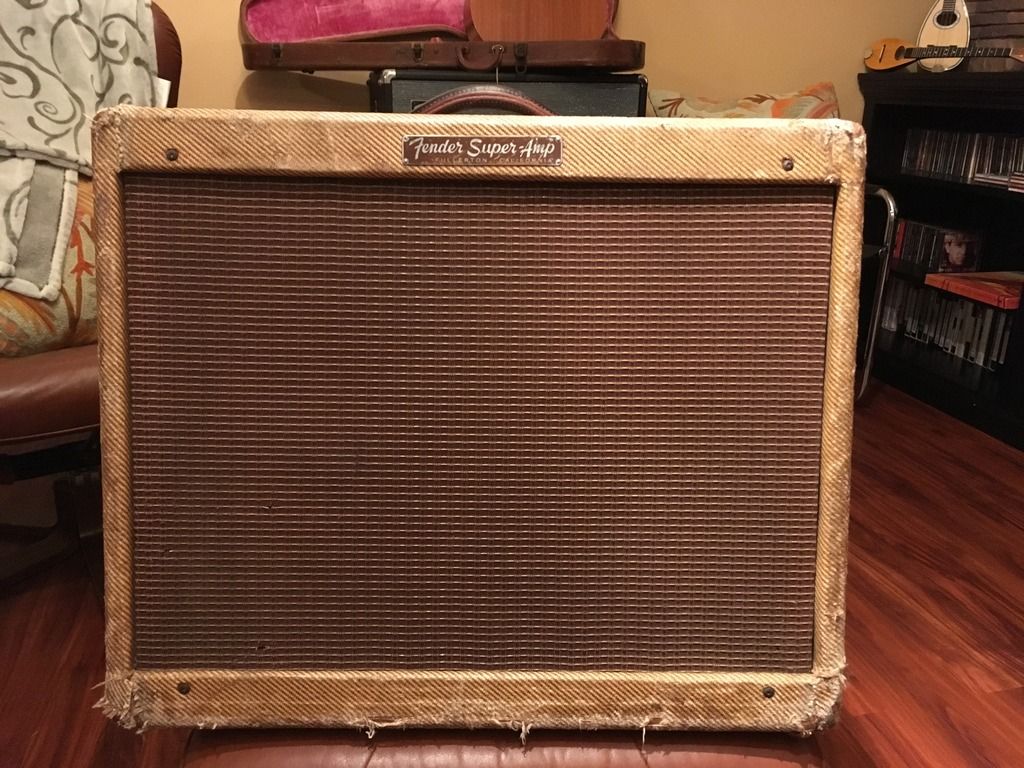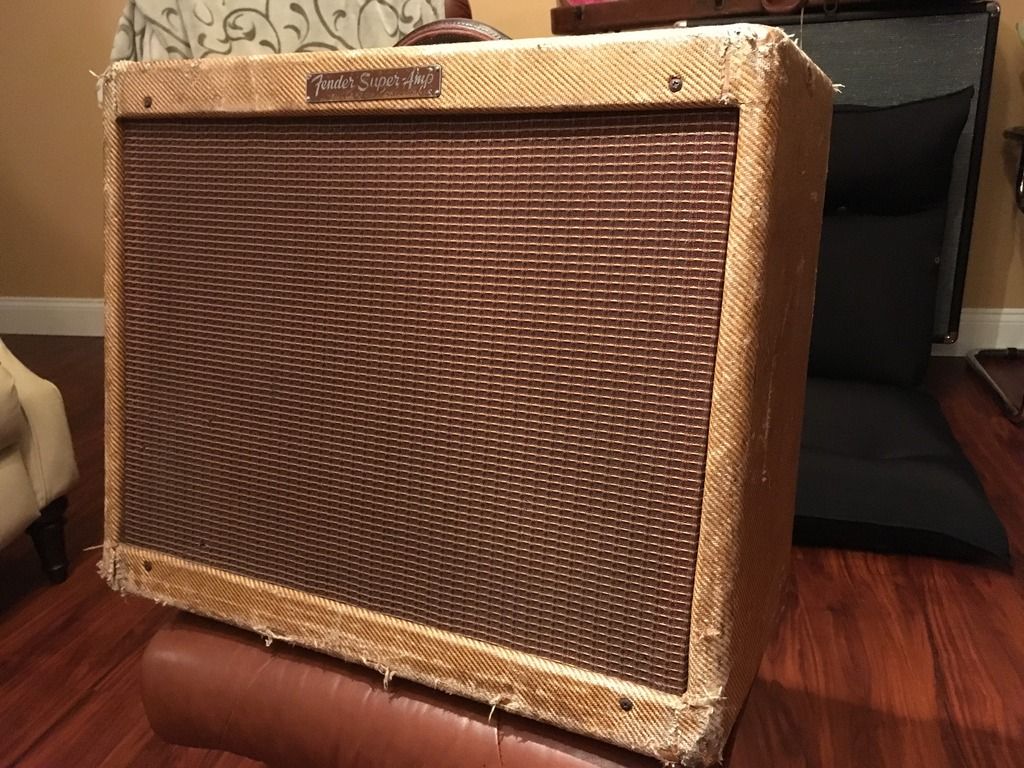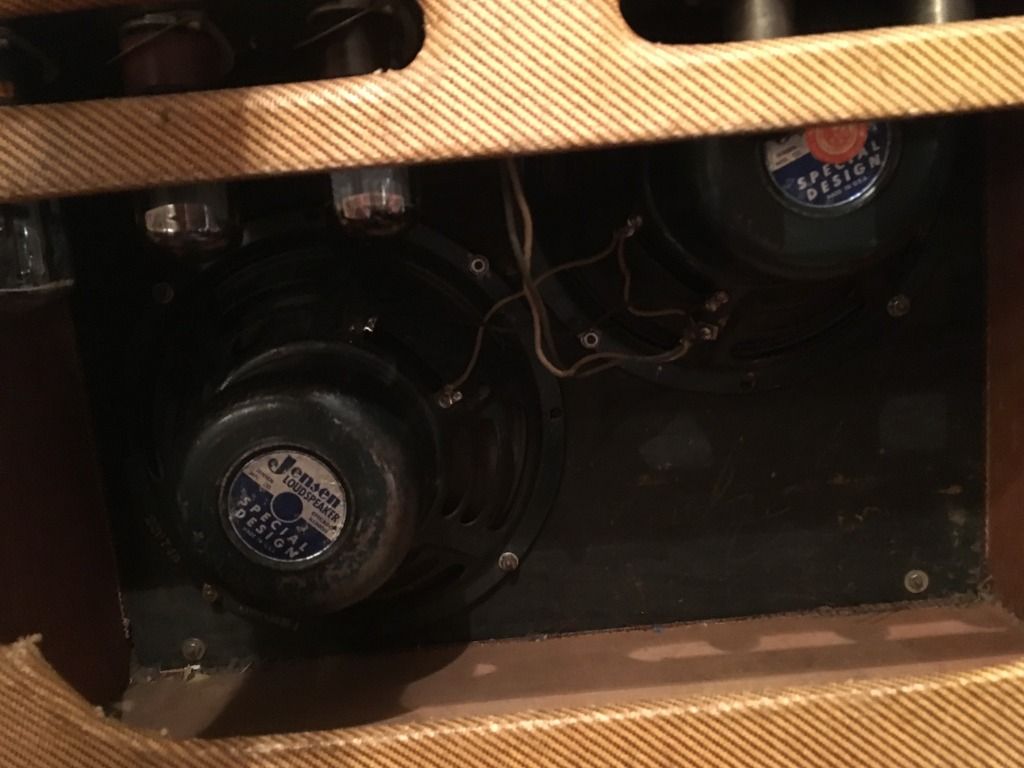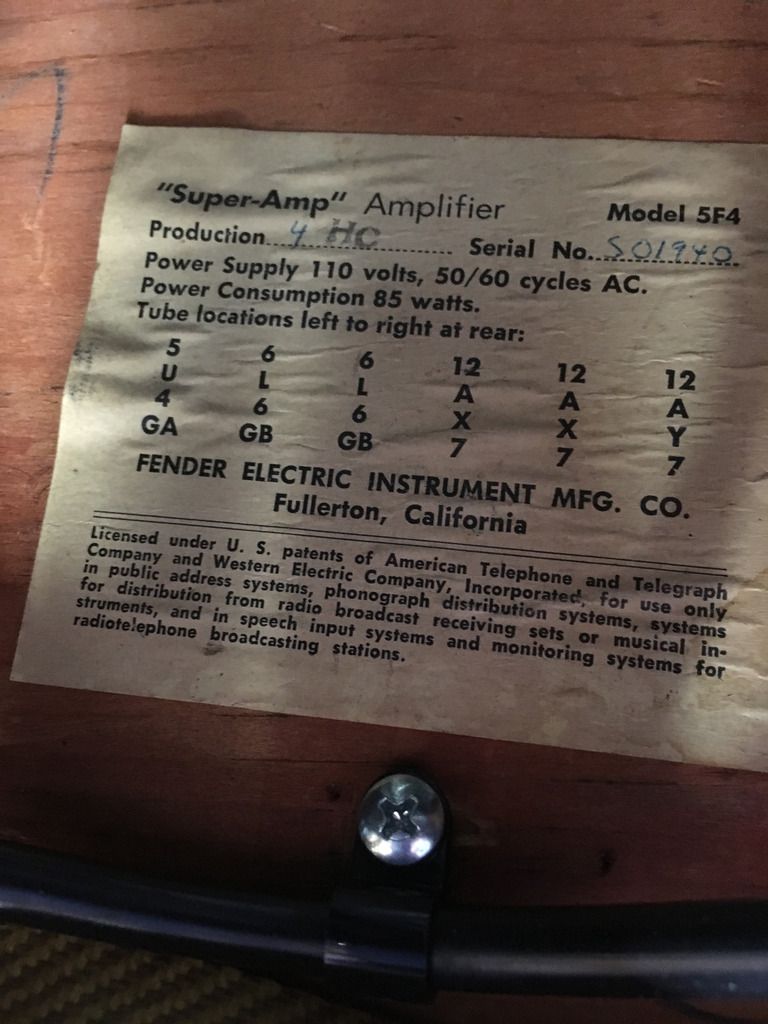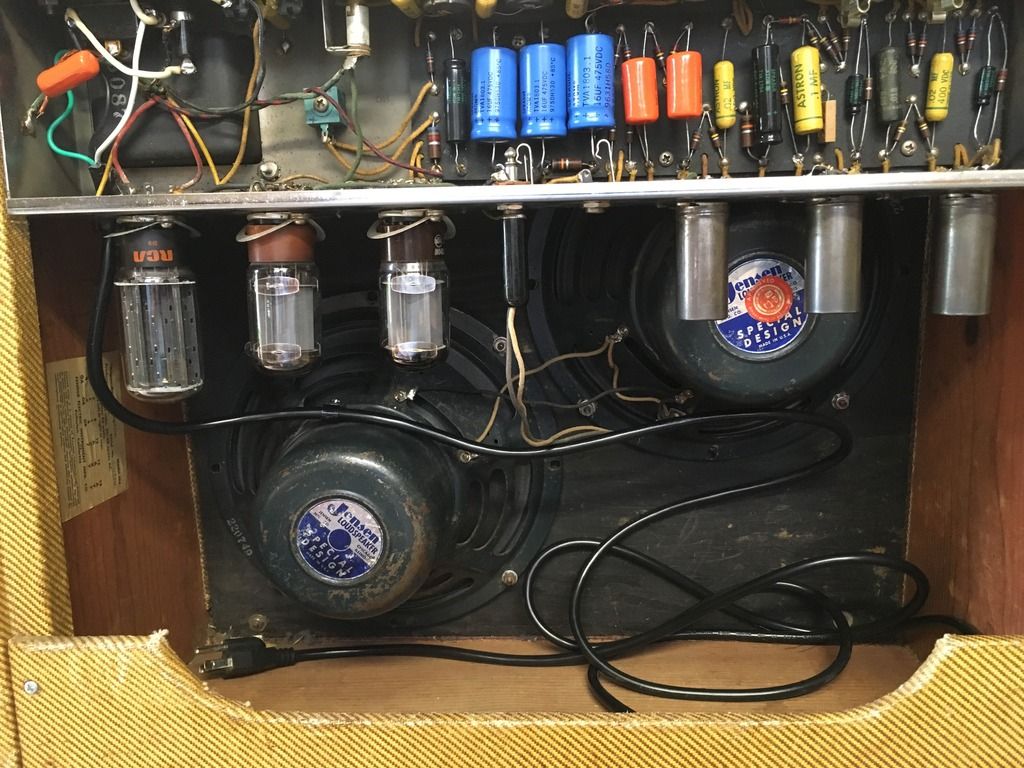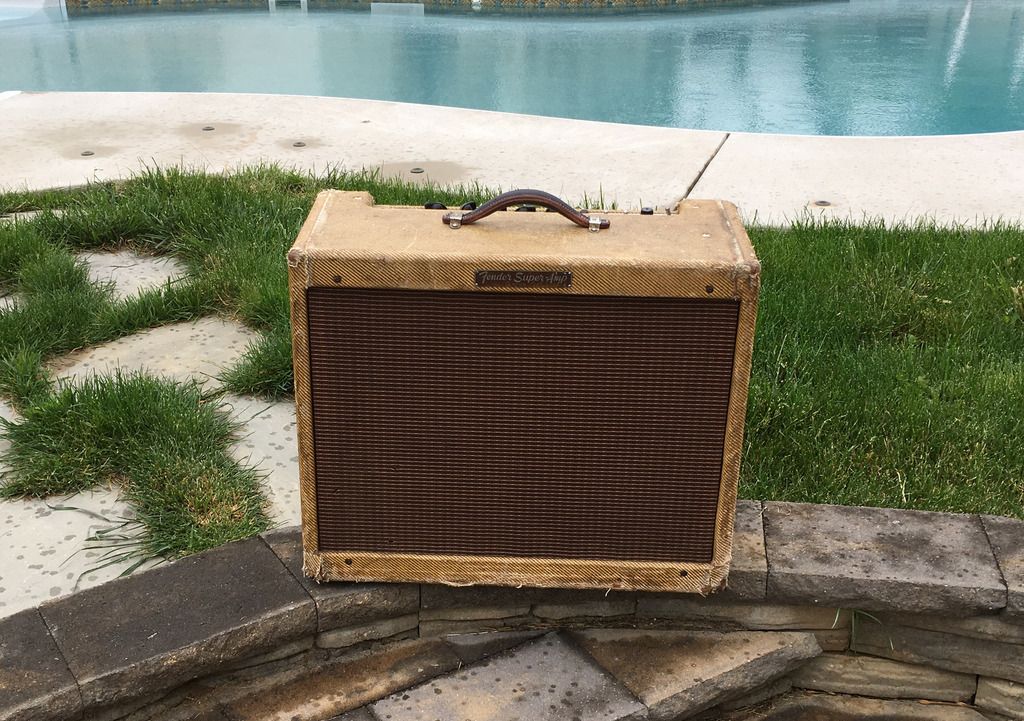 Last edited: